American Citizen Danny Porsche Kidnapped In Yemen By Houthi Rebels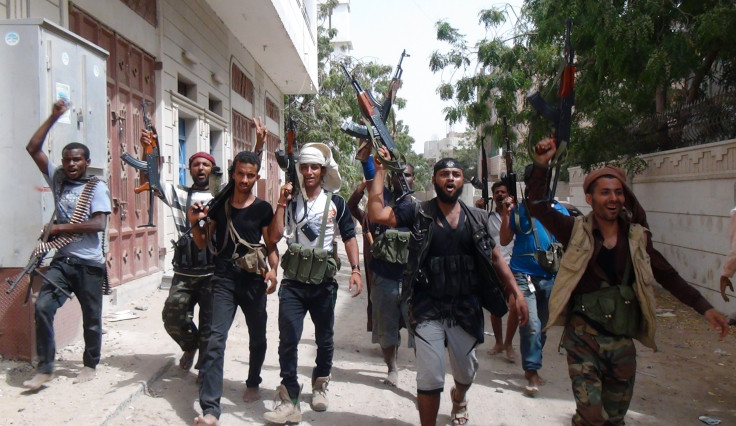 An American citizen, Danny Porsche, who worked for Safer, an oil company in Sanaa, Yemen, has been abducted by a Houthi group as he was driving on the streets on Monday, according to initial local reports.
Yemeni columnist Muhammed Jumeh tweeted stating that the Houthi rebels had kidnapped a person of American nationality named Danny Porsche. It also added that his family has called for his release.
According to another local report from SicuroIMS Arabia, Porsche had converted to Islam and was married to an Ethiopian woman, whose name is not immediately known. No other details have been revealed regarding the identity of Porsche or how he was kidnapped.
Porsche was driving his children to school when the incident took place, a couple of his colleagues told Reuters. The U.S. Embassy to Yemen was unable to confirm or deny the report. It is unclear as to why he is being held. There have not been any reports of a ransom demand.
The LinkedIn profile of the Safer oil company states that it "was established on March 23rd, 1997 and assumed oil field operations in block 18 as of the midnight of 14th of November 2005. SAFER is the Republic of Yemen's leading national oil and Gas Company. It is the upstream Operator of Yemen's premier Mareb Block (18) and largest and second largest producer of gas and oil in the country respectively."
Houthi is a rebel group in Yemen that is opposed to the administration of President Abdrabbuh Mansour Hadi. The group has been waging an active war against the government officials since 2015, which has resulted in the deaths of 7,600 people, BBC reported.
A considerable portion of Northern Yemen, including Sanaa, is presently under the control of the Houthi group. The Saudi-led multinational coalition continues to battle the rebels, in an attempt to restore the powers of internationally recognized government, in the area.
The Saudi-led multinational coalition that backs the president have tried every means necessary to eliminate the militant group, including conducting airstrikes and a blockade of humanitarian aid that has left 70 percent of the population in dire need of aid.
Abdulmalek al-Houthi, the leader of the group, harbors a deep-seated hatred for the United States. One of the reasons that he and his supporters are hell-bent on dethroning the Yemeni government is because they believe that their current leader acts under the influence of the West. "This government is a puppet in the hands of influential forces, which are indifferent to the rightful and sincere demands of these people," al-Houthi said in a statement, Al-Jazeera reported.
The Houthi group has abducted American citizens before. In September 2016, armed men in civilian clothes entered a school in Yemen and forced an American, who worked there as a teacher to get into their car before driving off. "We were shocked when the armed group entered the building. They got to his office and took him to an unknown location," a Yemeni teacher at the school said, Reuters reported.
This is a developing story. Please check back for updates.
© Copyright IBTimes 2022. All rights reserved.
FOLLOW MORE IBT NEWS ON THE BELOW CHANNELS