Amid First Military Expansion Since Cold War, Germany Plans To Cofinance Fleet Of C-130 Hercules Aircraft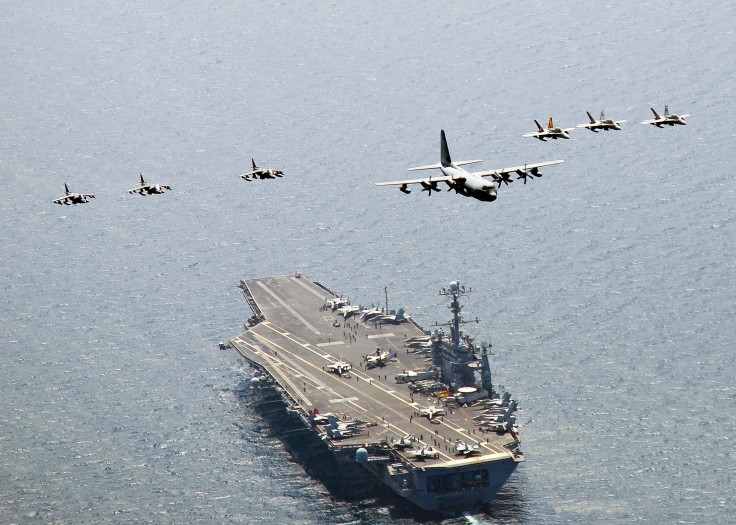 Germany is planning to cofinance several C-130 Hercules military transport aircraft with partner nations, Defense News reported Tuesday. The negotiations with allies come just weeks after Germany announced its first military expansion since the Cold War.
The aircraft would be used primarily for transporting troops to poorly equipped airfields in remote regions, where the larger Airbus transport aircraft are less well-suited. Talks are underway to operate the aircraft jointly with the Netherlands, the U.S., Britain and France, according to sources who spoke to Defense News on the condition of anonymity. Several of Germany's current aircraft will be retired in 2021 after becoming obsolete, creating something of a capability gap when it comes to military transport, according to the same report.
Germany announced in May that it would add 7,000 military and 4,400 civilian jobs over the next seven years. The first year of personnel expansion was set to cost an estimated $102 million, Bloomberg reported.
"Rarely has the German military faced higher demands than in the last few months," said Defense Minister Ursula von der Leyen following the announcement of the expansion in May. "We need to get away from a shrinking trend and toward a level of breathing space when it comes to personnel."
The planned expansion will focus on countering cyberattacks and fighting terrorism. Following terror attacks in Paris and Brussels that left more than 160 dead and hundreds more wounded in the past 12 months, concerns over fighting European terror have grown.
Following World War II, many allied nations, including the U.S., expressed concern that Germany would rearm and once again become a threat. In a seeming reversal, however, NATO and other allies have met Germany's recent planned military expansion warmly. U.S. President Barack Obama has frequently criticized European nations for being complacent in their security, recently telling the U.K. "You have to pay your fair share."
© Copyright IBTimes 2023. All rights reserved.