Amid Islamic State Group Terror Concerns, Interpol Says Europe Faces Most Serious Threat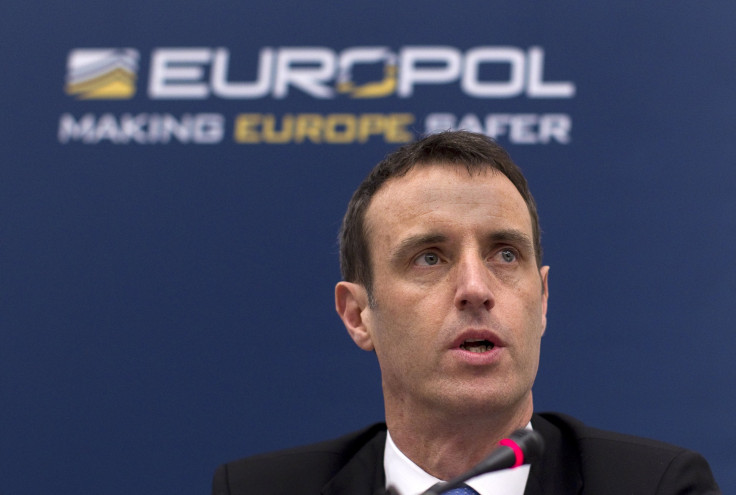 Europe faces its most serious terror threat in years, said the director of Europol, the organization that facilitates police cooperation among countries in Europe. Last week's attacks in Paris represented "a serious escalation in the threat and [reinforced] the need for police around Europe to cooperate and maximize information sharing," said director Rob Wainwright at a meeting in Brussels on Thursday, according to a report by Defense News.
The deadly attacks in Paris, during which heavily armed Islamic State group members killed 129 people and injured more than 350 more, come as European countries face an increasing influx of refugees from North Africa and the Middle East, particularly Syria. While Europe had initially welcomed the refugees with open arms, but with the lack of housing, resources and fears over possible terror threats, some governments have begun to bristle at the idea of allowing them in.
"Let's be clear — we are dealing here with a well-resourced, determined international organization which is now active on the streets of Europe," Wainwright said. "For the first time Europe has experienced a Mumbai-style terrorist attack with indiscriminate shootings and bombings over a wide area."
Wainwright referenced the terror attacks in Mumbai when 10 Pakistani members of Lashkar-e-Taiba, an Islamic militant organization, carried out a dozen coordinated shooting and bombing attacks lasting four days across the city in 2008.
Wainwright warned that authorities were now facing a "more sophisticated and threatening" enemy than ever before, while noting that the attacks in Paris were both a departure from the "lone wolf" attacks of recent years and "a clear statement of intent from [ISIS] that it intends to export its brutal form of terrorism."
In the immediate aftermath of the attacks, Europol shared the names of around 28,000 different suspects, many with terror links. The group also released around 2,000 names to French police, mainly consisting of people thought to have left Europe to join ISIS.
© Copyright IBTimes 2022. All rights reserved.
FOLLOW MORE IBT NEWS ON THE BELOW CHANNELS