Amid Low Oil Prices, Buhari Blames Nigeria's Economic Crisis On Opposition Peoples Democratic Party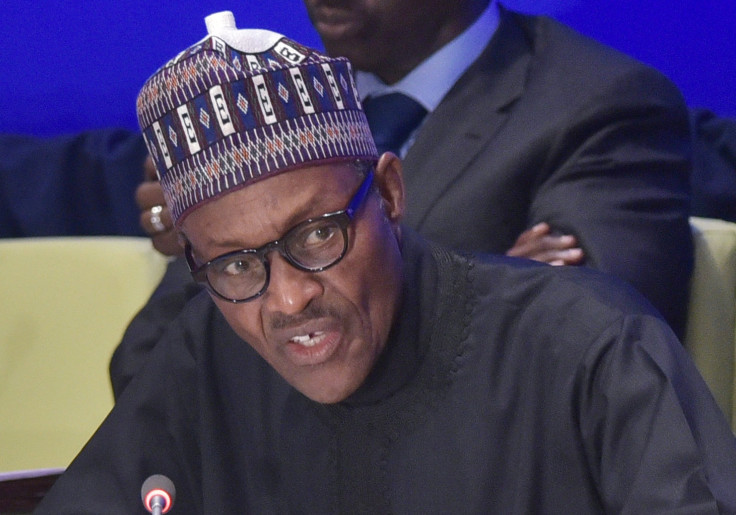 Nigerian President Muhammadu Buhari on Monday blamed the country's economic crisis on the opposition Peoples Democratic Party, saying the party enjoyed 16 years of majority rule and financial prosperity yet failed to save for a "rainy day." For some of those years, Buhari noted, oil-rich Nigeria was selling crude at above $100 per barrel, according to the local Vanguard newspaper.
"In the past 16 years, we made a lot of money without planning for the rainy day," Buhari said at the presidential villa in the capital, Abuja. "We showed a lot of indiscipline in managing our economy and that is why we are where we are today."
The Peoples Democratic Party, also known as the PDP, had a legislative majority and presidential rule in Nigeria from 1999 to 2015. During that time, Nigeria averaged an impressive 8.2 percent annual economic growth between 2003 and 2013, as the oil boom pumped billions into Africa's largest economy.
But Nigeria has seen a continuous deceleration of economic growth since last year as global prices of oil, the country's top source of state revenue, dropped a whopping 35 percent. The naira has shed some 25 percent of its value in the past year.
The plunge in oil prices has decimated Nigeria's government revenues and sliced the country's GDP growth from 6.3 percent in 2014 to an estimated 2.7 percent last year, the International Monetary Fund said last week. The IMF warned that progress on reducing poverty and unemployment has likely been reversed. Nigeria is faced with "substantial challenges" because its economy for too long relied on oil revenues, it said.
"Growth in 2016 is expected to decline further to 2.3 percent, with non-oil sector growth projected to slow from 3.6 percent in 2015 to 3.1 percent in 2016 before recovering to 3.5 percent in 2017, based on the results of policies under implementation — particularly in the oil sector — as well as an improvement in the terms of trade," the IMF said in a March 30 report.
Buhari, whose All Progressives Congress party unseated the PDP's majority rule in March last year, has met with the IMF to discuss potential solutions to Nigeria's financial woes. The IMF has urged Nigeria to devalue its naira currency to absorb the impact of falling oil prices and other external shocks to the economy, so it can then recover — a tactic that has helped other African nations cope with economic stress. Instead, Buhari has proposed a record budget for the 2016 fiscal year, while Nigeria's central bank has tried to prop up the failing naira to stem market panic.
© Copyright IBTimes 2022. All rights reserved.
FOLLOW MORE IBT NEWS ON THE BELOW CHANNELS