Nigeria's State Oil Corporation Withheld Billions In 2015: Report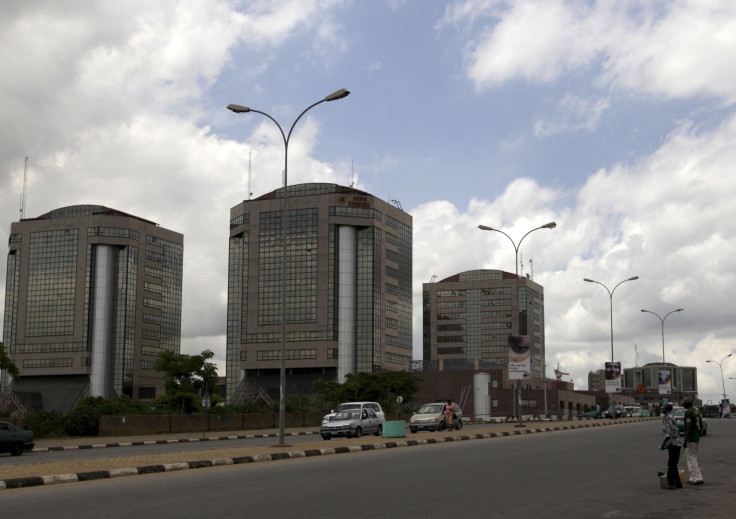 Nigeria's state-run oil firm is withholding billions of dollars in revenue from the government's coffers despite President Muhammadu Buhari's reform efforts, according to a report published Thursday by the Natural Resource Governance Institute, a New York-based watchdog. Under Buhari's administration, Nigerian National Petroleum Corp. failed to remit $4.2 billion — 66 percent of proceeds — to the treasury in the second half of last year, the report revealed.
The company, aka NNPC, raked in $6.3 billion from its crude oil sales in the second half of 2015, but only $2.1 billion entered the government's account. While some of the company's withholdings cover known costs, NNPC has not fully explained other expenses.
"This was 12 percent higher than the withholdings under Goodluck Jonathan in 2013 and 2014," authors Aaron Sayne and Alexandra Gillies said in the report, obtained by International Business Times. "Corruption aside, allocating $4.2 billion in six months to NNPC expenses of unknown priority raises serious questions about fiscal responsibility."
The report said it would be cheaper for the Nigerian government to finance its record $30 billion budget for the 2016 fiscal year by reining in NNPC spending rather than through outside borrowing. Nigeria expects to spend more than a third of its federal revenue servicing its debt this year, up from 26 percent last year, the country's Debt Management Office said this month.
"The Finance Ministry has floated plans to fund this year's appropriations with a further $5 billion in loans from the World Bank and other lenders. These lenders, along with Nigerian stakeholders, should ask hard questions about the blank check enjoyed by NNPC before giving a green light to new debt," the authors warned in the report.
Buhari, who was elected in March of last year on an anti-graft and anti-terrorism ticket, has vowed to clean up corruption within the state-owned oil firm. A report published last summer by the National Resource Governance Institute found the NNPC withheld about $12.3 billion from the sale of 110 million barrels of oil over 10 years during the administrations of Presidents Goodluck Jonathan and Umaru Musa Yar'Adua.
Since taking office in late May, Buhari has appointed himself as the petroleum minister, fired the entire board and executive directors of the NNPC and hired a Harvard-educated lawyer as the company's managing director to lead reforms. But Thursday's report suggests there's still much work to be done.
"The leadership could build on gains made to date by clarifying the financial relationship between the NNPC and the state. Otherwise, oil sector corruption and waste could return to their prior devastating levels once the president leaves office or prices rise," the authors said in the report.
© Copyright IBTimes 2023. All rights reserved.