Amid Tensions In South China Sea, Xi Jinping Indicates PLA Needs To Win Regional Wars
KEY POINTS
Chinese President Xi Jinping has pitched for use of military power to be normalized and used in diverse ways
Shift toward "winning region wars" would mean trouble for China's already harnessed neighbors in the region
Apart from Taiwan, several countries have competing claims with China in the South China Sea region
Amid Beijing's high-pitching rabble-rousing over Taiwan and rising tensions in the entire South China Sea region, Chinese President Xi Jinping has reaffirmed the military role as a strategic tool for achieving the ideological goal of national rejuvenation saying that the use of military power needs to be normalized to win regional wars.
"The use of military power needs to be normalized and used in diverse ways," the Chinese president said in a report to the 20th Communist party congress on Sunday.
"We need to be able to stage military operations readily, create a secure environment, deter and control risks and conflicts, and win regional wars," President Xi said.
According to a report in the South China Morning Post (SCMP), the focus on "regional wars" outlined by the Chinese President contrasts with the earlier stand where the pitch was on winning wars without qualifying their scale.
Considered an indication of the Chinese leadership goals for the next five years, the pitch provided by the Chinese President seems to indicate that Beijing will seek to focus on achieving localized military successes, away from its dream of a major face-off against the might of Western military power.
Nevertheless, the shift would mean deep trouble for China's already harnessed neighbors in the region, most of whom have conflicting territorial claims with Beijing.
Apart from its conflict with Taiwan, which Beijing considers a renegade territory, that it seeks to reunify by force if required, China is also embroiled in several territorial disputes with several countries that have competing claims in the South China Sea region.
Based on its "nine-dash line" policy, China seeks to lay claim over most of the resource-rich global trade routes in the South China Sea region. Countries have opposed Beijing's attempts to shore up its vast territorial claims over the entire South China Sea region by building artificial islands, on top of rocks or reefs close to the water's surface at high tide using dredging ships to scoop the seabed.
Despite international objections, China is said to have built over 20 outposts in the Paracel Islands and 7 in the Spratly Islands. It also controls Scarborough Shoal which it seized in 2012, creating 3,200 acres of new land, according to research by the Asia Maritime Transparency Initiative.
While Washington and Western allies have important interests in the region, they are primarily focused on ensuring freedom of navigation. Yet, Washington's defense ties with countries like Taiwan, the Philippines and South Korea could draw the country into a potential conflict with China.
Meanwhile, India also is involved in a territorial border face-off with China with armies of the two countries involved in a violent clash in June 2020 that resulted in the death of 20 Indian soldiers and at least three Chinese troops.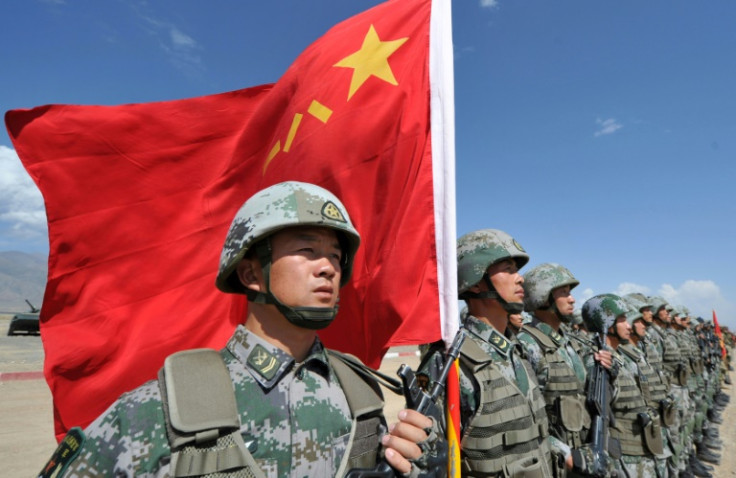 © Copyright IBTimes 2023. All rights reserved.