Amid Ukraine's Clamor For Air Defense, Iran Readies Ballistic Missiles, Drones For Russia: Reports
KEY POINTS
Iran is reportedly preparing to deliver 1,000 additional weapons to Russia by the end of this year
Iran's delivery will include the deadlier Arash-2 drones, as per the Ukrainian military
Iranian weapons will enable Moscow to replenish its dwindling stockpile of weapons
Amid Kyiv's clamor for an air defense system, Iran is reportedly preparing to send surface-to-surface ballistic missiles to Russia as part of a tranche of roughly 1,000 additional weapons to be sent by the end of this year.
Ukrainian military intelligence said Tuesday that the delivery will include Iran's latest and deadly combat drone — the Arash-2.
Western officials believe Iran is preparing for the transfer of the weapons by the end of this year, according to media reports. If it pushes through, it will be the first instance of Iran's advanced, precision-guided weapons being delivered to Russia since the start of the war in Ukraine.
Meanwhile, the Ukraine military intelligence claimed in a Facebook post that Iran is planning to send a batch of more than 200 combat drones to Russia — that will reportedly include Shahed-136, Mohajer-6 and Arash-2 combat drones from Iran — in early November.
According to Ukrainian intelligence, the Iranian shipment of disassembled drones will be delivered to the Russian port of Astrakhan via the Caspian Sea, where they will be assembled, repainted and applied with Russian markings.
In mid-October, Ukrainian military reported that Iranian experts and instructors were to be sent to train Russian operators of the deadlier Arash-2 drones.
In September, Iran announced that it developed an advanced long-range suicide drone named Arash-2 — a newer version of the earlier Arash-1. With a range of 2,000 kilometers (over 1200 miles), the new Arash-2 drone was specifically designed for targeting the Israeli cities of Tel Aviv and Haifa, according to Iranian officials.
Citing unnamed Iranian officials, Reuters reported that in September, Tehran refused a request for the supply of Arash-2 drones from Russian President Vladimir Putin. The report said Iranian military commanders were worried that "if Russia uses this Arash-2 drone in Ukraine, Americans may have access to our technology."
Iran has firmly denied selling armed drones to Russia for use on the battlefield in Ukraine, calling the allegations "unsubstantiated."
"Such unfounded claims, which are solely based on false flags and fabricated assumptions, are nothing more than a propaganda apparatus launched by certain states to further their political agenda," Iran's government said in a statement on Oct. 14.
Although the delivery of Iranian ballistic missiles and drones may not significantly change the situation on the battlefield, it will lend further credence to Ukraine's demand for air defense systems.
The Ukraine war has shifted the equation between Russia and Iran. Both countries have long collaborated, with Moscow having a preponderant role in the relationship. However, with the Russian misadventure in Ukraine exposing the limits of its power, Moscow is increasing its dependence on Tehran for the supply of cheaper weapons.
Just like the Iranian Shahed-136 and Mohajer-6 drones, the new tranche of ballistic missiles and Arash-2 will enable Moscow to replenish its dwindling stockpile of weapons and also provide Putin's forces a substantial boost on the battlefield.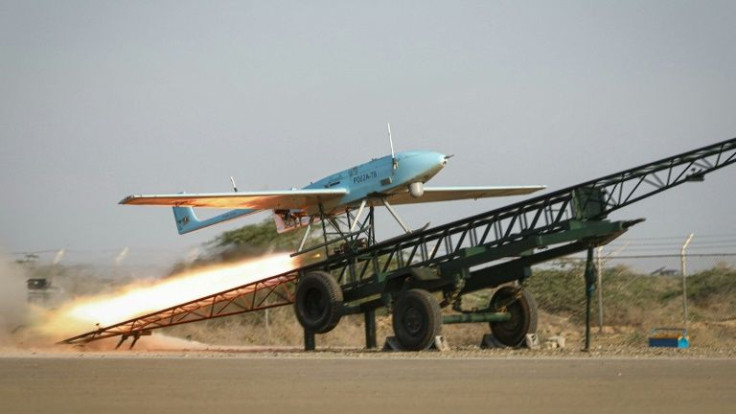 © Copyright IBTimes 2023. All rights reserved.