Anadarko, Chevron Merger Cancelled, Occidental Petroleum's Offer More 'Superior'
Occidental Petroleum has offered a new and "superior bid" to acquire Anadarko Petroleum Corporation. The onus is now on Chevron Corporation, one of the world's largest oil firms with 2018 revenues of $158.9 billion, to match the offer.
With 2018 revenues of only $17.8 billion, Occidental nonetheless topped Chevron's bid to acquire Anadarko in a raging bidding war the likes of which the U.S. oil industry hasn't seen in decades. Occidental on Sunday sweetened its previous bid by offering to pay mostly cash for Anadarko after earlier structuring the transaction as a 50-50 cash-and-stock deal.
Occidental's cash-and-stock proposal remained at $76 per share, or $38 billion. Occidental, however, increased the cash portion to 78 percent from 50 percent. Analysts said this move is a blatant attempt by Occidental to convince Anadarko's shareholders its takeover bid (already higher than Chevron's) will immediately be more profitable to them.
Chevron didn't immediately comment on Occidental's higher bid. It reached an agreement in April to buy Anadarko for $33 billion, or $65 a share. Occidental then offered $38 billion, or $76 a share.
According to the existing agreement, Chevron has the right to put another offer on the table by Friday. If Chevron doesn't make an offer, or if its revised proposal is rejected, Anadarko must pay Chevron a $1 billion breakup fee.
On Monday, Anadarko's board of directors unanimously decided Occidental's revised offer is a "Superior Proposal" under the terms of its agreement with Chevron. The board said it intends to cancel the deal with Chevron and enter into a definitive agreement to sell its business to Anadarko.
Occidental is being assisted in its bidding war for Anadarko by Warren Buffet's Berkshire Hathaway, which committed $10 billion to help Occidental.
Occidental CEO Vicki Hollub said her company's proposal represents a 23.3 percent premium over Chevron's bid.
"The significantly increased cash component provides value," she wrote in the letter to Anadarko's board of directors. "We hope we can execute this merger agreement without delay and proceed to bringing this exciting combination to fruition."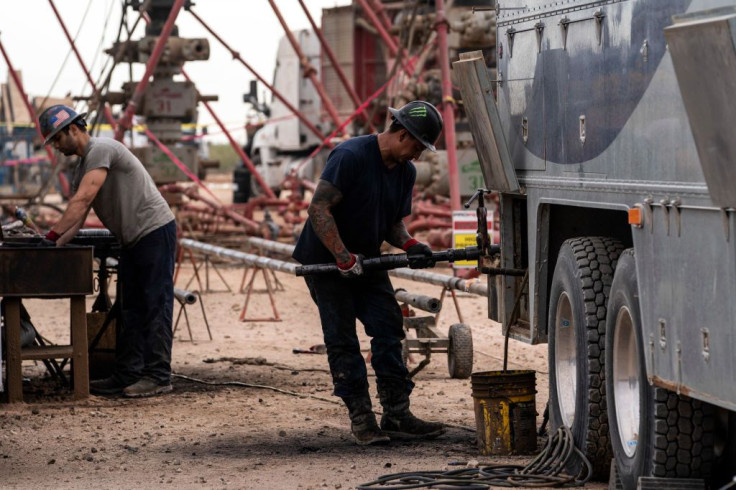 Occidental sweetened proposal came only hours after it said that if it does acquire Anadarko, it will sell off a number of its investments across Africa. This move will allow Occidental to focus its efforts on dominating the Permian Basin shale oil fields straddling Texas and New Mexico, which are the biggest and most productive in the United States.
Occidental said it has a binding agreement with the French oil giant Total to sell Anadarko's assets in Algeria, Ghana, Mozambique and South Africa.
© Copyright IBTimes 2023. All rights reserved.
FOLLOW MORE IBT NEWS ON THE BELOW CHANNELS