Anatoly Malykhin Fulfills Destiny, Becomes Undisputed ONE Heavyweight Champion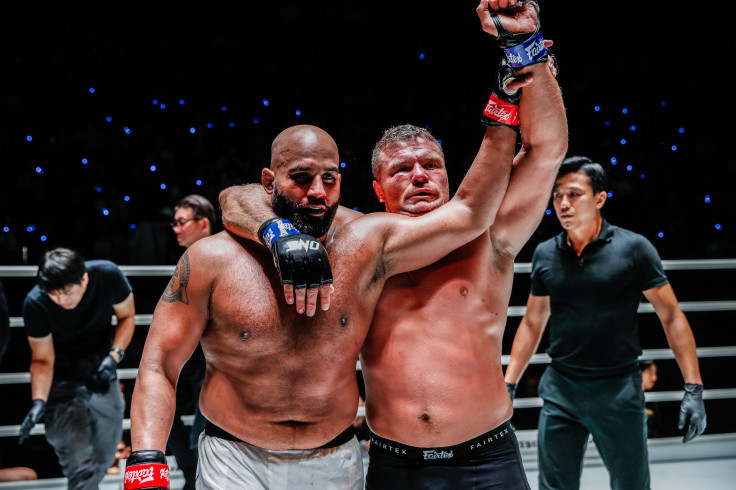 KEY POINTS
Anatoly Malykhin and Arjan Bhullar squared off at ONE Friday Fights 22
Bhullar simply had no answer for Malykhin's onslaught and lost via TKO in the third round
Malykhin also called out Reinier de Ridder for a ONE middleweight championship clash
Similar to how he leaned in fully on his boxing to gain the interim belt against Reinier de Ridder last December, Malykhin opened up the bout as the aggressor and tagged the champion a lot in the opening minutes, most of them being hard body shots.
The momentum was fully in favor of "Sladkiy" entering the second round as Bhullar struggled to find a response to the seemingly endless heavy hands that were being thrown and landed by the big Russian.
Malykhin's relentless attack of Bhullar's body certainly appeared to have taken its toll on the Indian champion as he repeatedly found himself against the ropes and the corner, with the Russian's right uppercuts to both the body and the head dealing damage.
Sensing that undisputed champion status was nearing his grasp, Malykhin opened up Round Three with an unbelievable amount of punches to both the head and the body as Bhullar could not get off any semblance of offense.
A minute later, it was Malykhin who brought the fight to the ground via a front headlock takedown as the champion ate two knees to the body.
As the ground-and-pound onslaught continued to roll on, Bhullar was issued a yellow card by referee Mohamad Sulaiman for continuously poking his head through the ropes in the hopes of getting a breather.
However, Malykhin would not be denied from fulfilling his destiny as he swarmed Bhullar upon the second reset, with the latter ending face-first on the ground and absorbing a barrage of punches.
When it was all said and done, Malykhin was officially crowned as the official undisputed champion of the promotion's heavyweight division via TKO while also receiving a $50,000 performance bonus.
During his post-fight interview inside the ring with commentator Mitch Chilson, Malykhin opted not to answer the question and instead said the following.
"I don't want to celebrate now because the ONE family lost two amazing people, and I want us all to stand up and have one minute of silence for Victoria (Lee) and our Thai referee (Watcharin Ratchanipon)."
Before riding off into the night sky of Bangkok, Thailand, Malykhin declared that he wants to fight de Ridder once more in October–this time for his ONE middleweight title.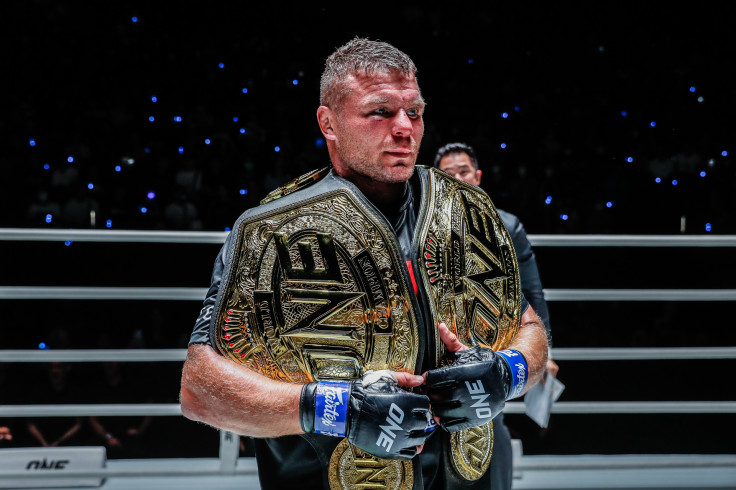 © Copyright IBTimes 2023. All rights reserved.