Andy Ruiz Slams Tyson Fury, Claims He Has 'No Respect' For Anthony Joshua
Andy Ruiz Jr. claims he has "no respect" for Anthony Joshua inside the ring and would want to give Tyson Fury a shot.
The much awaited Ruiz vs. Joshua rematch will finally happen in December. And as the fight approaches, Ruiz and Joshua have been addressing different issues in every media scrum.
In a brief talk with Fight Hub TV during their most recent press conference , Ruiz had nothing bad to say about his upcoming opponent besides insisting that he will have "no respect" for Joshua inside the ring.
According to Ruiz, he and Joshua are both "good guys" and they are likely friends with each other outside boxing. However, come December 7, there will be no friendship that will arise between them.
"Anthony Joshua is a good guy, he's a great guy, just like me, so I think we both have respect for each other outside of the ring. But inside of the ring there's not gonna be no respect, no friends. It's go time," Ruiz told Boxing Scene.
The Mexican heavyweight boxing star indeed carries a lot of pride in him towards the rematch. He even admitted that he is scared to lose.
"I've learned a lot and I was scared to lose. So that's why I don't wanna lose. I'm not gonna lose on December 7th," Ruiz pointed.
It will be remembered that heavyweight boxing superstar Tyson Fury dissed Ruiz in the past. Fury once said that he will beat Ruiz with "one hand" if they ever meet each other inside the ring.
Ruiz also addressed Fury's claim and said that Fury has been fighting "nobodys" and just wants to "be in the mix."
After all, Ruiz got nothing bad to say about Fury but if the British boxing star really wants to prove that he can beat him with one hand, he will not back down.
"He (Fury) wants to be in the mix everywhere. The guys that he's fighting, they're nobody," Ruiz said.
"If you wanna beat me with one hand, let's do it," Ruiz added.
Meanwhile, Joshua believes that Ruiz is the best heavyweight fighter in the world today. In an interview with Boxing Scene, Joshua also talked about "organizing" his purpose in life.
"We can't overlook Andy and his talent and his success in the ring as I'm fighting the best out there right now. In my opinion Andy Ruiz is the best heavyweight out there," Joshua said.
"Once I've got my purpose of life organised, I can do anything and that motivation will be the same," Joshua added.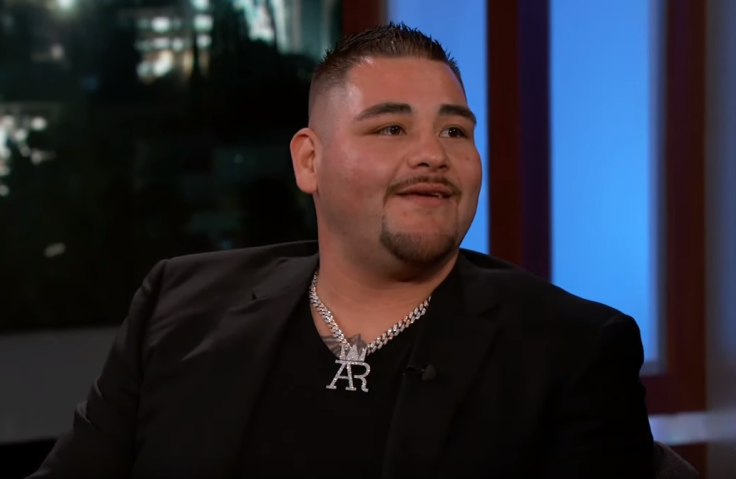 © Copyright IBTimes 2023. All rights reserved.