Angelina Jolie visits Syrian refugees (PHOTOS)
The Syrian refugees making makeshift homes in tents really rolled out the red carpet for Angelina Jolie when she decided to pay them a visit in Turkey on Saturday.
A 45-foot-long banner, reading Goodness Angel of the World, Welcome in both Turkish and English ushered Jolie into to a refugee camp in Altinozu, Turkey, according to a report from the Associated Press.
There are some 10,000 Syrian nationals living in refugee camps in Turkey.
Jolie is a goodwill ambassador for the United Nations refugee agency.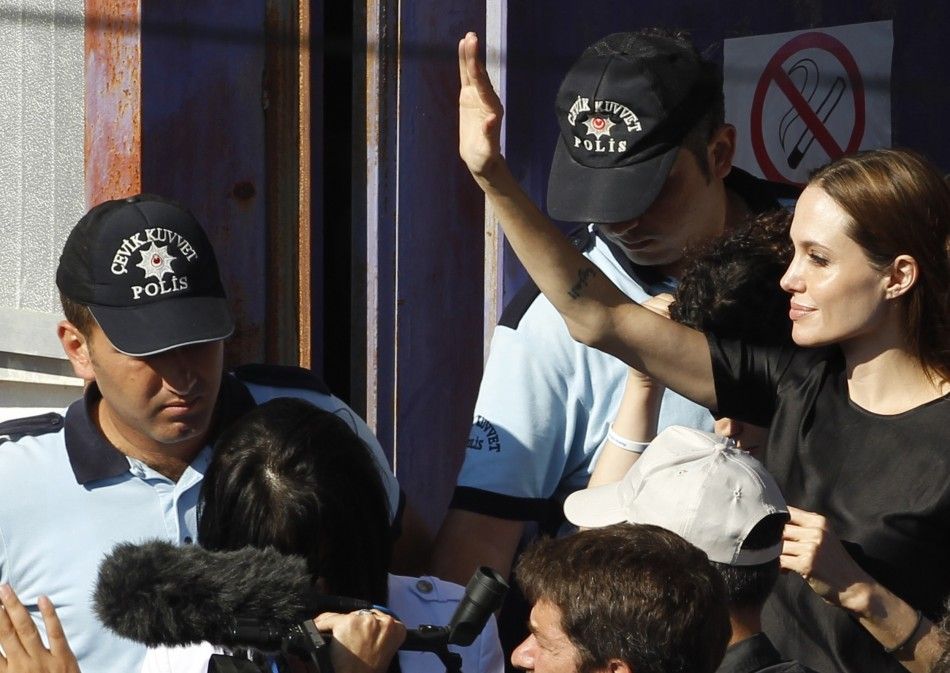 © Copyright IBTimes 2023. All rights reserved.