Angry Bees Sweep San Antonio Highway After 18-Wheeler Carrying Hundreds Of Hives Flips
KEY POINTS
A truck carrying over 400 beehives flipped in downtown San Antonio
The highway had to be closed for hours and residents were asked to stay indoors
Some of the bees that survived were recovered by local beekeepers
A truck full of bees reportedly rolled over at a highway in San Antonio, Texas, releasing thousands of bees onto traffic.
There were no injuries reported during the incident, however, several bees were killed.
On Sunday morning, an 18-wheeler truck believed to be traveling from Florida to California turned over on the San Antonio highway that connects Interstate 10 and Interstate 35. This particular truck was reportedly carrying over 400 beehives housing 20,000 to 25,000 bees, KSAT reported.
As a result of the accident, thousands of the bees escaped the truck, while the others that remained were killed when first responders sprayed them with foam for safety. A San Antonio Fire Department spokesperson noted that the crew couldn't immediately check on the driver because of the swarms of bees.
According to authorities, the incident was prompted by a combination of factors, including the wind and the fact that the driver was quite unfamiliar with the area. Because of the accident, part of the I-35 had to be shut down for hours, San Antonio Express-News reported, and the people in the area were asked to remain indoors.
In a video by KSAT 12, one can see the truck on its side, blocking a large portion of the highway, while the hives can be seen stacked on the ground as firefighters spray them with what appears to be foam.
Some of the bees were able to escape, while local beekeepers recovered the ones that remained, San Antonio Police said, according to San Antonio Express-News. Unfortunately, many of the bees were also killed in the process.
Alamo Area Beekeepers Association president, Rick Fink, told KSAT that the bees were possibly being transported to help pollinate almond orchards for the almond pollination season. In 2019, for instance, some 1.86 million bee colonies were moved to California to pollinate almonds, according to Bee Culture.
Calling the incident "unfortunate," Fink still does not blame the fire department for its response since the situation was an emergency.
"It saddens me definitely from the standpoint of the loss of bees," Fink told KSAT. "You know, I'm glad no people were hurt, but it definitely saddens me from that standpoint."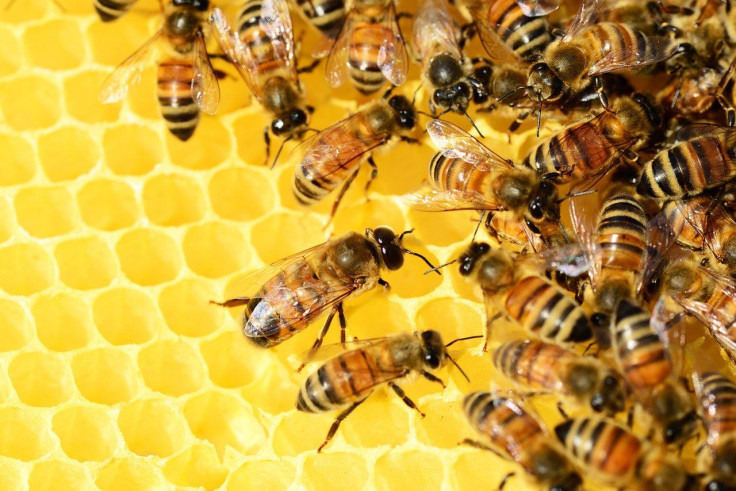 © Copyright IBTimes 2023. All rights reserved.