Another 'Honor Killing' In Bihar, India: Three Dead, Including Two Small Children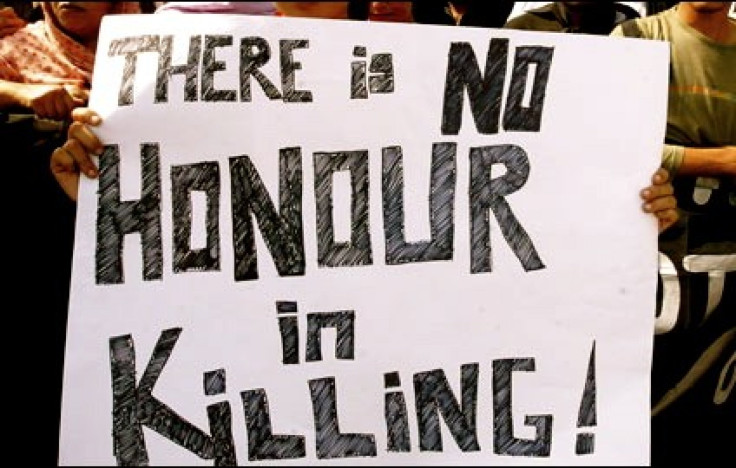 Three people have died in the northeastern Indian state of Bihar in what local police are describing as another case of "honor killings."
According to the Indo-Asian News Service, a man and his two children were killed at Kearha village in Kaimur for marrying against the wishes of his wife's family. (The wife was critically injured in the massacre.)
IANS identified the victims as 28-year-old Dinaru Bind who was shot to death, while his three-year-old daughter and seven-month-old son had their throats slit late Sunday night. Dinaru's wife Rina Devi's throat was also slit, but she survived and is now in a government hospital in the town of Mohania in critical condition.
The incident occurred about 95 miles west of the state capital Patna.
Local police explained that Rina and Dinaru eloped and married for love four years ago, an act that enraged the bride's father, Wakeel, and her brothers, Suresh and Sambhu.
Wakeel ordered his daughter to leave their village -- a demand she followed until last year when she returned with her husband and small children.
Local police official have arrested Wakeel and his two sons.
Honor killings, which are typically the result of two young people marrying in violation of their parents' wishes and often across caste barriers, are widespread in India, among all ethnic groups and religions, but especially so in rural Bihar, one of the poorest, most violent and backward parts of India.
The actual number of such murders is unknown.
Last year, India's Supreme Court warned that those who kill for "honor" should face the death penalty.
"It is time to stamp out these barbaric, feudal practices which are a slur on our nation," the court said.
Honor killings are also widely prevalent in Pakistan, Turkey and elsewhere.
© Copyright IBTimes 2022. All rights reserved.
FOLLOW MORE IBT NEWS ON THE BELOW CHANNELS