Another Prominent European Politician Accused Of Plagiarism: Romanian PM Denies Charges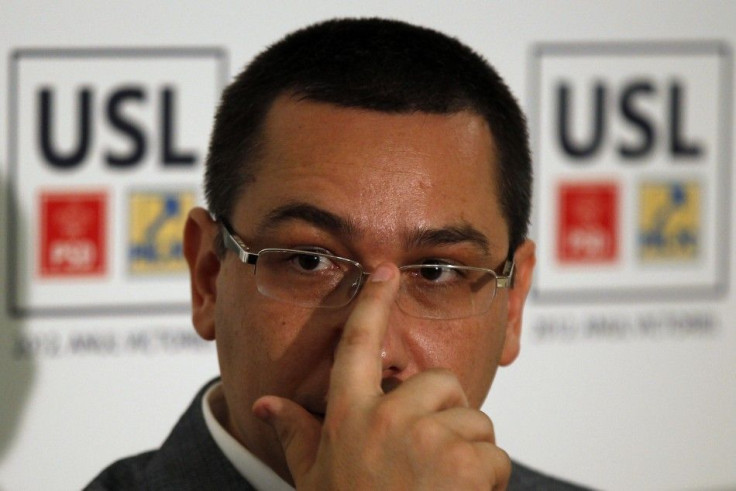 The prime minister of Romania has denied claims by a British science magazine that he plagiarized large parts of his doctoral thesis, which was published in 2003.
Victor Ponta, who assumed office just last month, has also rejected calls for his resignation after Nature magazine reported that more than half of his dissertation on the inner workings of the International Criminal Court was copied from other texts by legal scholars.
Ponta received his doctorate from the University of Bucharest on the basis of his 432-page thesis.
In the Nature article, Marius Andruh, a chemist at the University of Bucharest and president of the Romanian council for the recognition of university diplomas, said: The evidence of plagiarism is overwhelming.
The prime minister said he is willing to resubmit his work to the Education Ministry for examination.
I am not mad about titles, I don't care about this one," he told a press conference. If this is a mistake, then I am willing to pay for it."
Ponta alleges that the charges were politically motivated and likely driven by Romania's President Traian Basescu.
You know very well this is a pretext of a political war between President Basescu and I, a war each of us leads with their own weapons, he said.
Ponta is a member of the left-wing Social Liberal Union (USL) alliance, which took over Romania in May of this year, replacing the prior government which had been removed in a no-confidence vote.
Meanwhile, Basescu has close ties with the center-right opposition Democrat-Liberal Party (PDL).
But if the charges are true, Ponta would be the latest in a long line of European leaders forced to resign over plagiarism suspicions.
Just last month, Romania's own education and research minister, Ioan Mang, was forced to step down over charges he plagiarized at least eight academic papers on information technology; the probe of Mang was initiated by none other than Ponta.
In April, the president of Hungary, Pal Schmitt, quit over allegations that he had plagiarized significant parts of his 1992 doctoral thesis, although he denied any wrongdoing.
Perhaps the most prominent case of European plagiarism occurred in Germany in March 2011 when defense minister Karl-Theodor zu Guttenberg was stripped of his doctorate by the University of Bayreuth, leading to his resignation.
Guttenberg was a highly popular and charismatic rising star in German politics and was even considered a possible successor to Chancellor Angela Merkel.
© Copyright IBTimes 2023. All rights reserved.