Anthony Joshua: Fighting Deontay Wilder Would Be 'Best' Heavyweight Matchup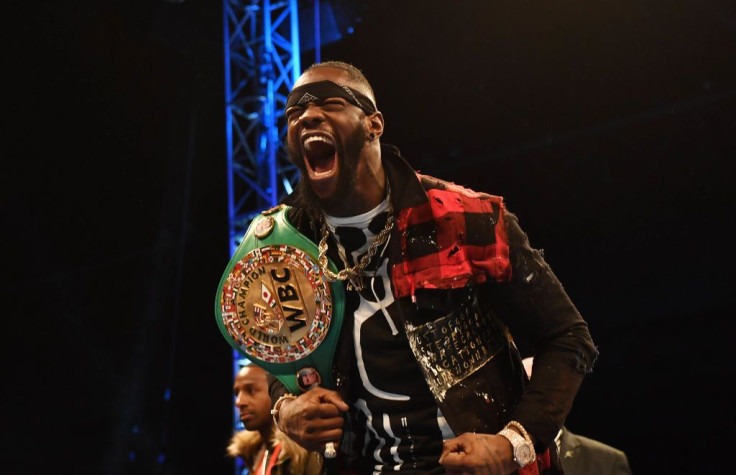 Unified heavyweight champion Anthony Joshua is still interested in facing World Boxing Council title-holder Deontay Wilder — a contest he believes is the best fight in the division.
The two unbeaten champions were expected to meet in a title unification clash later this year that would have seen the winner become the first heavyweight champion to hold all four major titles and the undisputed king of the division.
However, negotiations were stalling and later abruptly ended in June when the World Boxing Association (WBA) ordered Joshua to agree to a fight with his mandatory opponent Alexander Povetkin.
That is the fight that will happen next for "AJ" as he will put his WBA, World Boxing Organization, International Boxing Organization and International Boxing Federation titles on the line against Povetkin at Wembley Stadium on Sept. 22.
"I've been watching Povetkin in his fights against (Mike) Perez and then I watched him fight (Carlos) Takam," Joshua said, as quoted on the Telegraph. "Takam is a tough cookie so when I watched him knock Takam out cold I thought 'hello, he is a bit of a puncher.'"
"I have watched him more now and I understand how he lands some of his shots, I have watched him in sparring. I know the shots that hit him, I have watched how his weight fluctuates. I like his style, it's a dangerous one."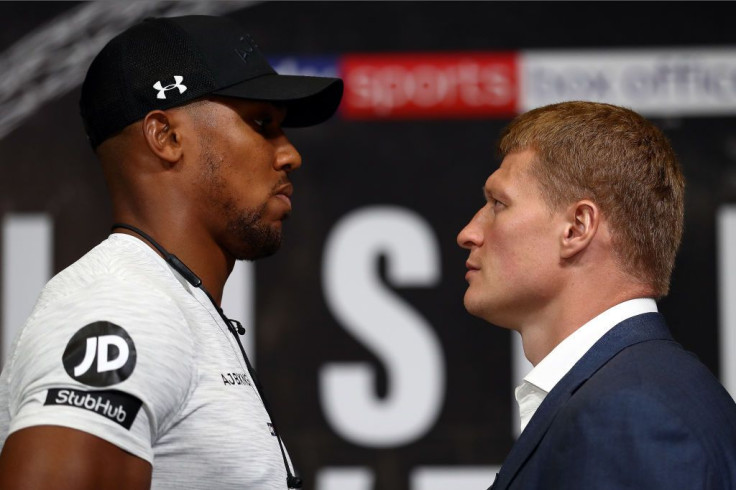 While trying not to look past Povetkin, Joshua still wants to fight Wilder next year. The Briton has another Wembley date scheduled for April and it is expected he will face the American then.
"Me and Wilder is the best fight in the division," Joshua explained. "He has a good style, he knows how to come under and throw a shot round the body or head. If I fight anything like the way I boxed [Joseph] Parker [in March] it won't be a good fight for me."
"I think I really have to change my style and be a bit more aggressive. But having someone like Povetkin coming to meet me should make it easier to land my shots as my last fight with Parker was one in which he was always on the back foot."
As for the reasons behind the title unification fight being canceled, both sides have laid the blame on each other. Wilder decided not to wait around as he later set up a fight with former unified champion Tyson Fury last month.
The fight was confirmed after Fury's win over Francesco Pianeta last month, though the date and location is still being hammered out.
Joshua is not exactly disappointed about not facing Wilder because there is still a possibility of it happening, provided they both win their next fights.
"I can't be disappointed (that the Wilder fight is not happening now) because it is still on the table," Joshua explained. "If the fight is written off then I would be upset but it is still on the table. I am going to walk through Povetkin and then the date and location is set for Wilder."
"Wilder has been a professional since 2008, that is a 10-year pro career and that is a long time. I think maybe he has two or three years left. I want to go on for 10 more years. That's how I look at it. I think Wilder will make a deal to fight me because, finance aside, if you believe you are better than me and you have a chance to prove it to the world in a global event, then why wouldn't you fight me? And that goes to all of them, including Fury."
© Copyright IBTimes 2023. All rights reserved.