Anthony Joshua Prefers To Be Like Floyd Mayweather Rather Than Mike Tyson
Boxing heavyweight champion Anthony Joshua is determined to have a long career at the top and expects to do that by emulating Floyd Mayweather rather than Mike Tyson.
Joshua (20-0) will put his World Boxing Association (WBA), International Boxing Federation (IBF) and International Boxing Organization (IBO) heavyweight titles on the line on March 31 against World Boxing Organization (WBO) heavyweight champion Joseph Parker (24-0) in a title unification clash in Cardiff, United Kingdom.
Without a doubt the biggest draw in British boxing today, Joshua will further cement himself as a global superstar by adding one more belt to his collection with a win, only requiring American Deontay Wilder's World Boxing Council (WBC) title to then complete the unification of the division. However, "AJ" claims he fights to challenge himself rather than holding every single title possible.
"It's about self. I've always said it's not about the belts, even though they are great," Joshua said, as quoted on the Mirror. "Even Mike Tyson said, 'What are these? They don't mean nothing anymore'. I'm not doing it for them. It's about, 'Where can I take myself?'"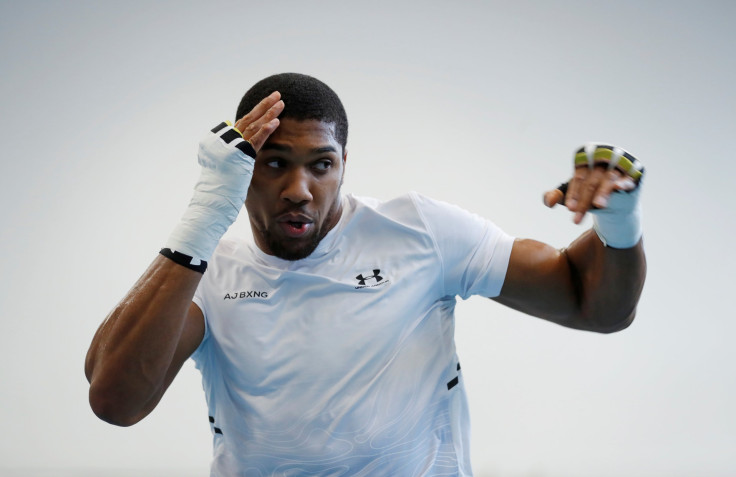 "Because if it's for the belts, certain people have won them and then got derailed because they set out to become heavyweight champion of the world, they did it and then there was nothing, because that's all they set out to do. I'm challenging myself. The unifications and undisputed are just titles on the shelf. That's an everlasting battle and bigger than any unification," he said.
While Joshua agrees with Tyson's belief that the titles don't mean everything, he does not aim to emulate his reputation as the "baddest man on the planet." Instead, he prefers to be the smartest fighter on the planet, like the recently retired Floyd Mayweather, known for his boxing IQ, lucrative fights and various business ventures.
"I don't want to be the baddest man on the planet, like Mike Tyson," Joshua added. "No, no. I want to be the smartest fighter on the planet. Look at Mayweather, he's not so much the baddest. He's known as the smartest, TBE [The Best Ever], TMT [The Money Team], wise, he knows his way around the ring. He's got a boxing IQ, so yeah."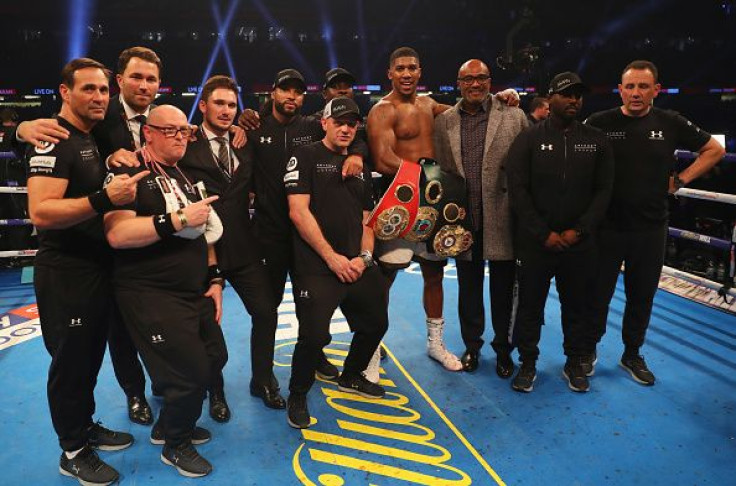 The Briton expects to land a potential windfall in the region of £15 million ($21.1 million) — a huge amount for any boxer not named Mayweather — should he defeat Parker, and will be fighting in yet another stadium at Cardiff's 80,000 capacity Principality Stadium. But despite his name continually growing in the U.K. and abroad, he is solely focused on himself, adding that he declines public appearances and attending movie premieres.
"Do you see me out anywhere?" Joshua said. "Do you hear anything about me? You don't hear anything like that. When you watch the evolution of my career, I detach myself from everything and just focus on me. I don't get caught up in the evolution of my career, it's just business. I worry about myself, and challenge myself. I don't get caught up in anything. My time is limited. I've got goals now. Everything has been a rush. The amateurs was rushed, the pros has been quick. I thought, 'Woah, this is great!' But now this is it. This is focused."
"Since I've started watching a lot more athletes, I've learned you have to be disciplined. You learn how to improve and what your goals are and how to achieve them. What I've learned about with interviews is that they give your game plan away, because it's an insight into your mind. I don't do long interviews on the phone anymore. You have to get smarter with this s--t."
© Copyright IBTimes 2023. All rights reserved.