Anti-Lockdown Economist Who Refused Vaccine Dies Of COVID-19
KEY POINTS
Robin Fransman, 53, died of COVID-19 at the OLVG hospital in Amsterdam Tuesday
Fransman, a vaccine skeptic who was deliberately unvaccinated, tested positive for the virus on Dec. 3
The economist founded Herstel-NL, a group that lobbied for an alternative to lockdowns in the Netherlands
A Dutch economist who criticized his country's coronavirus policies and showed skepticism toward COVID-19 vaccines died from the virus this week.
Robin Fransman died at the OLVG hospital in Amsterdam, Netherlands, Tuesday, Het Parool reported. The 53-year-old revealed on Dec. 3 that he had tested positive for COVID-19, according to the Dutch newspaper.
Fransman, who was deliberately unvaccinated, was highly critical on social media about the effectiveness and desirability of vaccines prior to his death. "The vaccines don't work. Two shots are not enough," the economist said on Twitter on Nov. 12.
However, when he was asked online if he was against vaccination, Fransman replied, "No. Vaccination is fine for the vulnerable," on Nov. 28 — less than a week before announcing he contracted COVID-19.
The U.S. Centers for Disease Control and Prevention maintains that COVID-19 vaccines are "safe and effective" and that "serious safety problems are rare."
Fransman also spoke out against the Netherlands' coronavirus measures, which saw the closing of establishments, a ban on events and the implementation of a lockdown, among other things. He first criticized the moves back in April 2020 in an article for ESB — a magazine he contributed to since at least 2016.
Fransman later founded Herstel-NL, an organization that lobbied for an alternative to the Netherlands' lockdowns starting in February.
The organization launched a plan late last year to protect the elderly as well as people with underlying illnesses with "coronavirus-free zones," meal services and benefits, which they claimed would also enable young people to have more freedom, according to DutchNews.nl.
"Our proposal is to not stop thinking, but give sectors the space to think for themselves to make it safe for everyone. Because this is not safe for students, for people in the hospitality industry, for shopkeepers and many other groups in society," Fransman explained.
"The lives of the vulnerable are important, but also of the less vulnerable. We need to find a better balance," he added.
The plan was criticized for proposing to relegate the elderly and those with health conditions to a second-class status through no fault of their own, a report by the NL Times said.
Herstel-NL was initially supported by the likes of Professor Coen Teulings, an economist and former director of the Netherlands' Bureau for Economic Policy Analysis, as well as Barbara Baarsma, the director of banking and financial services company Rabobank.
However, Teulings and Baarsma later withdrew from Herstel-NL following the launch of the organization's February campaign.
The two were pressured from a political angle, Fransman claimed. Both denied the allegations and started to doubt the facts that Herstel-NL presented afterward.
Bas Jacobs, an economics professor who also supported Herstel-NL initially, also left as he claimed it became "too much of an action group."
Despite the criticism and resignations, Fransman reportedly remained active within his organization.
"[Fransman] was passionate and empathetic. He didn't just say something, he did something," Vivian Rinat, Fransman's sister, was quoted as saying in another Parool report.
The deceased economist leaves behind his wife, their three young children, as well as both his parents. His funeral was scheduled to be held this Thursday.
The Netherlands has reported a total of 3,148,735 COVID-19 cases and 21,318 deaths, according to data provided by Johns Hopkins University.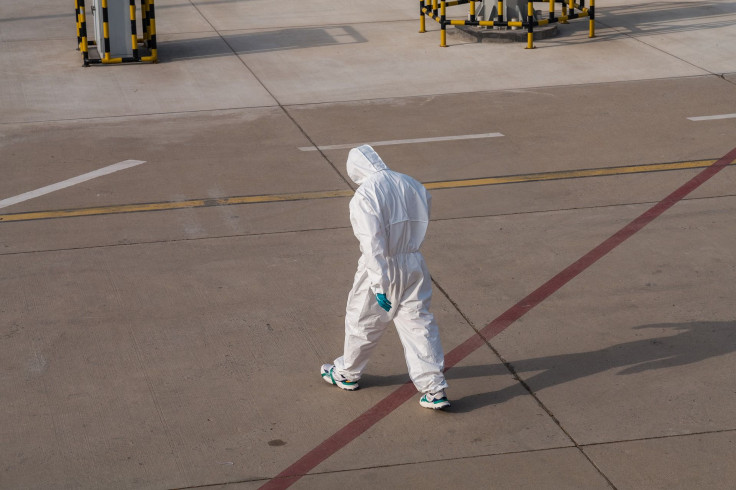 © Copyright IBTimes 2023. All rights reserved.