Anti-Muslim group rallies in English town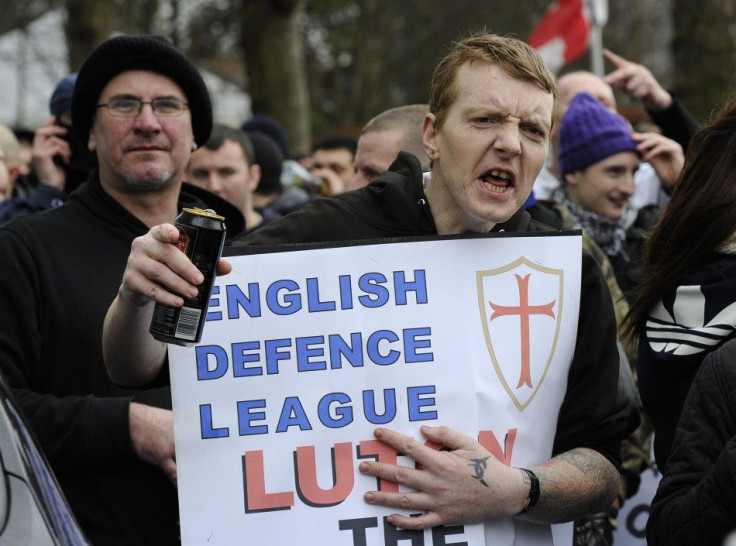 A protest by the extreme right wing, anti-Muslim, anti-immigrant English Defence League (EDL) in the city of Luton has ended without any serious incidents, amidst a large police presence.
About 1,500 EDL supporters squared off against 1,000 members of Unite Against Fascism (UAF), but only seven people were arrested, mostly for weapons offenses and assault.
It was the biggest public demonstration in the EDL's twenty-month history. Reportedly, several European rightists also participated in the rally.
UAF supporters shouted smash the EDL, while EDL members chanted Muslim bombers off our streets and held placards reading No more mosques.
Luton, a city about 35 miles north of London, has a large Muslim population, mostly immigrants from Pakistan and Bangladesh and their descendants.
EDL leader Stephen Lennon sought to deny his group was racialist – he told the rally there are no racial tensions in Luton, just religious tensions.
However, Lennon then proceeded to attack Islam in general and Britain's Muslim communities in particular. He also complained that mainstream politicians have failed the (white) working class.
Opponents criticized Lennon and his group.
Labour MEP Richard Howitt, speaking at the UAF rally, told that crowd: The message to the EDL is clear: This is not your home, you are not welcome here.
Richard Franklin, vicar of a Luton parish, said [The EDL] people are from outside of Luton and this community and are coming into a town which is normally very positive about links between different faiths and cultures. They are disrupting the town – people have not been able to carry on their normal lives, most shops in the centre were closed at enormous financial cost and obviously it is threatening.
© Copyright IBTimes 2023. All rights reserved.