Antidepressants Do More Harm Than Good, Study Says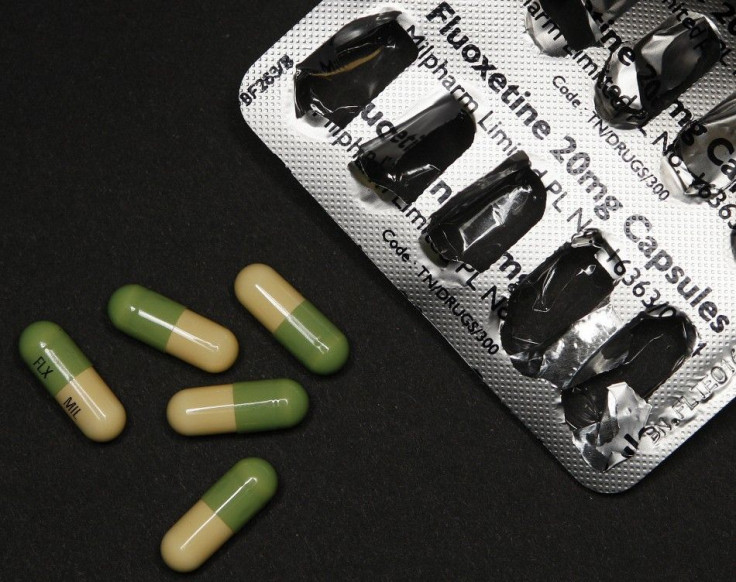 Antidepressants do more harm than good since patients presume the drugs are safe though numerous side effects are well known, according to a new study.
Harmful side effects of commonly prescribed antidepressants can include stroke and premature death and far outweigh the minimal benefits, according to the study authors.
We need to be much more cautious about the widespread use of these drugs, Paul Andrews, study author and evolutionary biologist at McMaster University, said in a statement. It's important because millions of people are prescribed anti-depressants each year, and the conventional wisdom about these drugs is that they're safe and effective.
One class of antidepressants relieves depressive symptoms by increasing the level of serotonin hormone, a mood regulator that contributes to feelings of well-being and happiness. The body produces serotonin for other non-neurological purposes such as blood clots, digestion and reproduction, researchers said.
Serotonin is an ancient chemical, Andrews said in a statement. It's intimately regulating many different processes, and when you interfere with these things you can expect, from an evolutionary perspective, that it's going to cause some harm.
Researchers found that antidepressants hinder serotonin regulation and can cause digestive problems, atypical sperm development, abnormal bleeding, stroke and premature death. Antidepressant manufacturers warn of side effects on drug labels though patients do not always consider how the side effects will affect their lives, according to the study authors.
It is widely believed that antidepressant medications are both safe and effective; however, this belief was formed in the absence of adequate scientific verification, the researchers wrote. The weight of current evidence suggests that, in general, antidepressants are neither safe nor effective; they appear to do more harm than good.
One in 20 Americans over the age of 12 reported feeling symptoms of depression between 2005 and 2006, according to the Centers for Disease Control and Prevention. Symptoms include hopelessness, feeling like a failure, poor appetite, lack of interest in activities and suicidal thuogts.
People with depression miss almost five workdays every three months, according to the CDC. Depression causes 200 million lost workdays every year and costs employers between $17 billion and $44 billion annually, according to U.S. health authorities.
Antidepressants were the most frequently used prescription drug by people aged 18 to 44 between 2005 and 2008, according to the CDC. From 1988 to 2008, antidepressant use increased by almost 400 percent.
Doctors need to re-evaluate the prudence of dispensing antidepressant prescriptions on such a large scale, according to the study authors. The study's findings will hopefully get clinicians to take a critical look at the drugs' continuing use.
It could change the way we think about such major pharmaceutical drugs, he says. You've got a minimal benefit, a laundry list of negative effects - some small, some rare and some not so rare. The issue is: Does the list of negative effects outweigh the minimal benefit?
The journal Frontiers in Psychology published the study on Tuesday.
© Copyright IBTimes 2023. All rights reserved.
FOLLOW MORE IBT NEWS ON THE BELOW CHANNELS