'Apple Campus 2 Project:' Updated Plans for 'Spaceship' in Cupertino City [PHOTOS]
Apple posted newly updated renderings of its proposed 13,000-employee mega-campus in Cupertino, Calif. late Tuesday. The updated plans of the Apple Campus 2 Project were posted to the City of Cupertino website and include jogging paths, changes to the fitness center and a new roof made from dark-grey material.
The project was first unveiled by Apple co-founder Steve Jobs in June 2011, four months before his death. Jobs hoped that the 2.8 million square foot office building would house over 13,000 employees. The structure is scheduled to be built across Cupertino City near the Apple Headquarters.
It's a little like a spaceship landed, Jobs said of the building. The innovator believed that Apple has a shot at building the best office building in the world.
Key changes to the Apple Campus 2 Project include the addition of parking plans for the corporate auditorium, new private jogging paths and an expansion of the corporate fitness center from 25,000 square feet in the original plans to 45,000 square feet. The fitness center, however, lost a floor in the process and will now have 18 foot ceilings instead of the originally rendered 30 foot ones.
Apple is waiting to receive the needed approvals from Cupertino City, but the company hopes to start construction next year with prospective plans to open the campus by 2015. Cupertino mayor Gilbert Wong has expressed approval for the campus plans as have neighboring city mayors.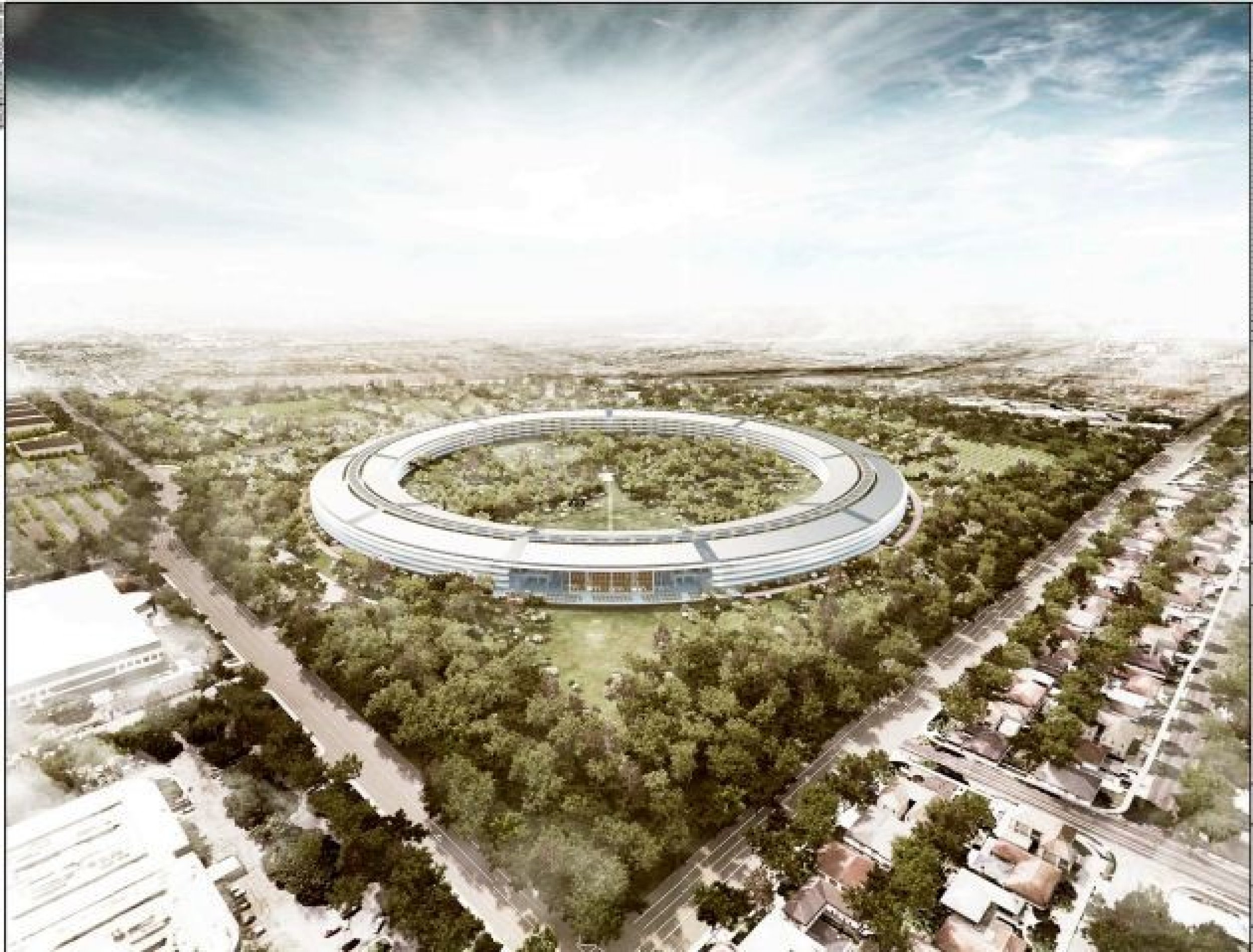 © Copyright IBTimes 2023. All rights reserved.