An Apple Car By 2018? Here's How IPhone Maker Could Soon Fulfill Steve Jobs' Dream Of Schooling The Auto Industry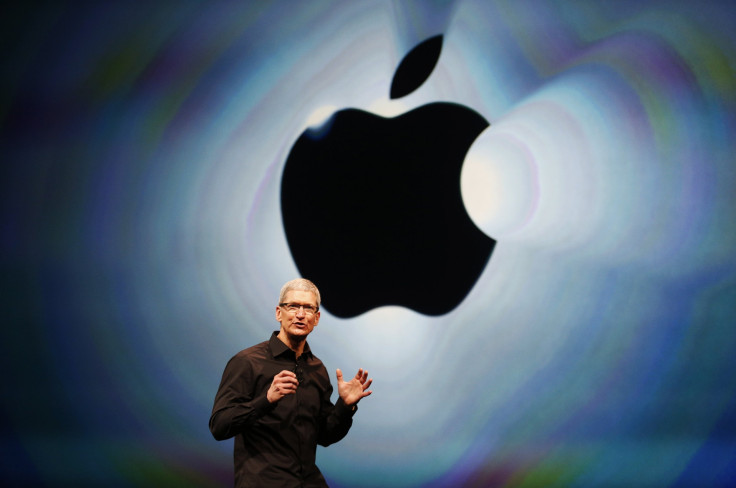 A secret Apple Inc. facility a few miles from the company's Cupertino, California, headquarters is at the center of wild speculation this week. Is Apple developing an "iCar" — an electric vehicle that will disrupt the automotive industry? Or does the new facility house an Apple skunkworks project aimed at innovating in-car operating systems? Or could it be both?
If Apple is building a car, it will be an expensive and complicated new business for the $700 billion tech giant.
"If I were an Apple shareholder, I wouldn't be very happy" about the prospect of Apple getting into the automotive industry, the retired ex-boss of General Motors Dan Akerson told the Detroit News on Tuesday. Indeed, while Apple enjoys 22 percent net profits on every gadget it sells, a car gives much less, with an industry average of roughly 3.5 percent, according to IHS Automotive.
Apple fans are eager to embrace speculation that the so-called Project Titan is the first step to an industry-changing Apple car, poring over CEO Tim Cook's public comments like cryptologists looking for clues about the company's automotive ambitions. They see Apple disrupting the automotive industry the same way it upended the world's relationship with personal computers and mobile devices.
"Apple is at the cusp of deciding if this is something they're ready to do," said Scott Upham, vice president of reputation management firm Reputation Institute, who has over 20 years of experience in the automotive sector. "Every conversation I've had with people in the industry indicates they're very serious about developing their own car."
When could an Apple car happen? Upham estimates that if the company is in the early stages of development, it could unveil a concept car in three years. The January 2018 Detroit Auto Show would be an ideal target date for unveiling the concept car. After that, it would take at least another year to turn the Apple concept car into a production-ready version, which could then go on sale in 2020 or the following year, based on current industry operating procedures.
On average, a typical all-new car can take five years from the time engineers and designers gather for the project to the moment the first market-ready vehicle rolls off an assembly line, according to Eric Noble, president of the automotive consulting firm Carlab, in Orange, California.
What would an Apple car cost to bring to market? Noble says the cost of developing a car varies, depending on the type of vehicle and whether it uses a new platform or not. As a cost saving measure, automakers use shared platforms for various models, but Apple would be building a car from the bottom up, putting its development costs near the upper end of what it typically costs before the first car rolls off an assembly line.
"The cost depends on how much engineering research and development is done," Noble said. "Ford Motor has been known to spend between $3 billion and $5 billion on a super-important global platform."
It's widely cited in the automotive industry that a typical new car costs $1 billion to develop, but according to the Center for Automotive Research (CAR), newer cars can cost as much as $2 billion in engineering research and development and factory upgrades to accommodate the new chassis and trim. An Apple Car would contain the newest existing mobility technologies, so the cost of development could put it well above the industry average.
Apple may already have spent handsomely on its project; according to its latest annual report, the company has nearly doubled research and development outlays, from $3.4 billion in 2012 to $6 billion last year.
Startups in the auto industry, Noble added, have also an additional challenge because they lack manufacturing capability.
How would the Apple car be made? Rumors have long circulated that the shortest route to an Apple car would be simply to buy Tesla Motors, which has already spent $3.1 billion in research and development and plans to spend $1.5 billion this year in additional investments. Tesla is a 9-year-old operation that sees no prospect of profitability until 2020 at the earliest, but it has a solid head start should Apple create a challenger to the Tesla Model S.
Buying Tesla is not the most cost effective answer. With a staggering $25 billion market cap, the price tag would be higher than the three options Apple has for building its car.
"If you're an automotive startup, you've got three choices," says Noble. "You can greenfield a new plant [build a factory from the ground up], which typically happens in the country where you plan to sell the most cars. You take someone else's site, like Tesla did when it bought its factory in Fremont, or you can outsource manufacture."
A new plant would entail the highest upfront costs and the biggest commitment. Building a new car factory costs a typical automotive manufacturer anywhere from $1.2 billion to $2 billion, according to the CAR. Buying an existing plant requires less upfront costs, but a buyer can inherit environmental and labor issues.
The third option would be the most Apple-like. As it does with its iPhone, Apple could outsource fabrication to a third party. Apple executives have reportedly traveled numerous times to Austria, home to Magna Steyr, the world's largest contract automotive manufacturer, which makes Jeep Cherokees and Aston Martin Rapides.
Even if Apple eventually builds or buys a factory, outsourcing to Magna Steyr would make the most sense, because it could take years for Apple to scale up production and global marketing for an electric car. But if an Apple car were to take off the way the iPhone did, the company would eventually need to expand factory capacity, and then face the same issue other automakers face: Where to build a massive assembly plant.
An Apple car would undoubtedly be one of the most complex and costly projects in the company's 39-year history, but it would also fulfill an ambition that the late founder Steve Jobs had years before his 2011 death: to show the automotive industry the future of mobility. Considering Apple's $178 billion cash hoard – enough to buy both General Motors and Chrysler – the company certainly has the money to do it.
FOR FREE to continue reading
✔️ Unlock the full content of International Business Times UK for free
offer available for a limited time only
✔️ Easily manage your Newsletters subscriptions and save your favourite articles
✔️ No payment method required
Already have an account?
Log in
© Copyright IBTimes 2023. All rights reserved.