Apple Electric Car Rumors: German Giant Continental Extends Invitation To Collaborate While BMW Denies Joint Venture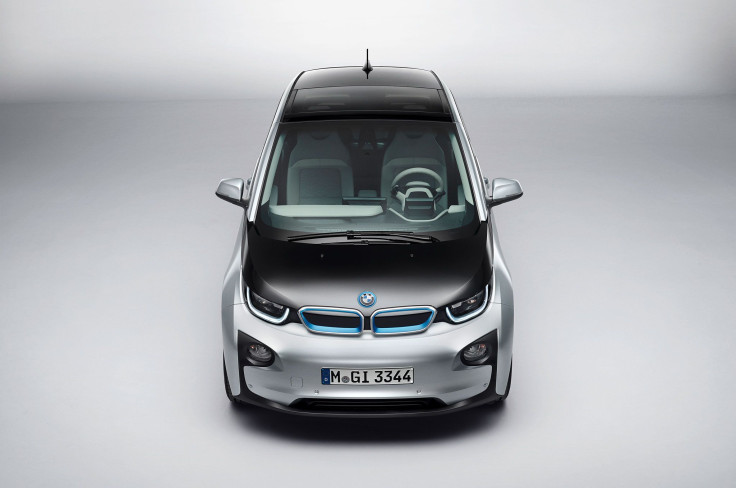 In the wake of news that Apple Inc. is moving forward on an electric-car-related project at a secret facility near the company's Cupertino, California, headquarters, automakers are abuzz with questions about who is collaborating with the tech giant. One major auto components manufacturer has invited Apple to consider a partnership should the iPhone maker be working on an electric car.
Elmar Degenhart, CEO of German automotive industry supplier Continental AG, said his company is "interested" in an Apple partnership, according to Reuters.
"Apple has an excellent reputation on information and communication systems and has incredible financial strength," Degenhart said Thursday during a conference call with reporters and analysts about Continental's 2014 full-year results. The maker of tires, powertrains and chassis components reported 2.38 billion euros ($2.58 billion) in profit, a 24 percent increase from the previous year, on 34.5 billion euros ($37.4 billion) in revenue, a 3.5 percent increase.
Degenhart's invitation came the same day BMW addressed rumors published on German car site Auto Motor und Sport that Apple and the world's largest luxury carmaker are courting each other for collaboration on an Apple electric car.
Citing "a senior BMW manager," the report claims Apple was impressed by BMW's recently released i3 electric city car. The rumored deal would have BMW incorporating Apple's operating system and compatibility into future i3 models in exchange for offering Apple car servicing through BMW's repair centers, thus saving Apple the need to establish its own workshops.
But on Thursday a BMW representative in Frankfurt told Reuters: "We are in regular talks with companies from the IT and telecommunications sector, including Apple, concerning topics like connected vehicles. Developing or building a car is not a topic of these discussions."
Earlier this week at the Geneva Auto Show, the heads of Volkswagen Group (which owns Audi), the Renault-Nissan alliance and Fiat Chrysler Automobiles said they all welcome efforts by Apple and Google to develop electric car and connected car technologies.
In a related development, Apple recently expanded its claim to using its logo in a broad range of products, including "electronic hardware components for motor vehicles, rail cars and locomotives, ships and aircraft," and vehicle "anti-theft devices." The changes to the company's corporate description were filed on Feb. 26 with the Swiss Federal Institute of Intellectual Property in Bern, which handles international patent, trademark and design applications.
These kinds of applications are often pre-emptive measures to ensure legal rights to potential products. While it's not evidence that Apple is planning to build components and devices to go into airplanes and boats, much less an electric car , it's a definitive signal that Apple is working to expand its business into mobility-related patents.
Apple has not made public comments denying or confirming an electric car project.
© Copyright IBTimes 2022. All rights reserved.
FOLLOW MORE IBT NEWS ON THE BELOW CHANNELS