Apple iPhone 6/5S Rumors: Apple To Double Next-Gen Handset's Retina Display Resolution To 1.5 Million Pixels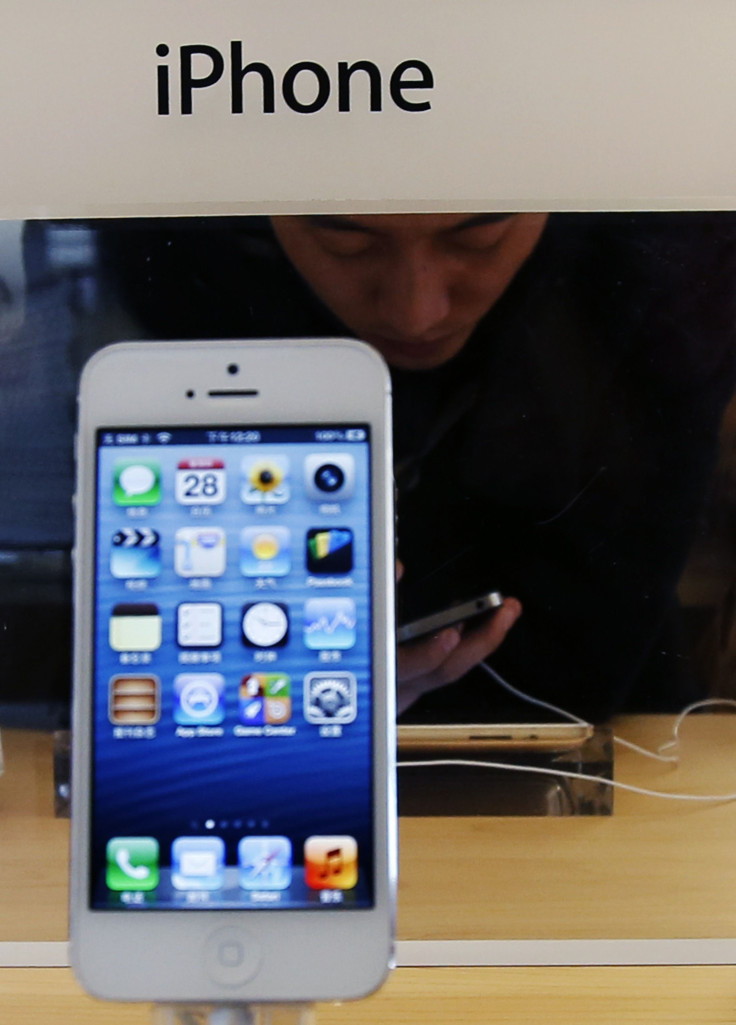 The latest buzz around the so-called iPhone 6 rumor mill is that Apple (NASDAQ:AAPL) may double the phone's Retina display resolution to 1.5 million pixels.
The news came from Chinese publication Weiphone, which reported that the improved Retina display would be incorporated into the Cupertino, Calif., tech giant's next-generation flagship handset model.
The report also stated that the device, presumably called "iPhone 6" or "iPhone 5S," would stick to the 4-inch screen size found in the current iPhone 5.
Although the iPhone 5's Retina display is considered one of the best screens in the market, it trails rival smartphones in pure pixel count. The iPhone 5 has a screen resolution of 1136x640 pixels at 326 pixels per inch, or PPI, while Samsung's latest Galaxy S4 features a 5-inch full HD display with a resolution of 1920x1080 pixels at 441 PPI.
HTC's One smartphone sports a 4.7-inch display with a whopping 468 PPI. The handset's screen has a resolution of 1920x1080 pixels, which is "more than 2 million pixels, putting it at a density substantially higher than Apple's iPhone 5," Apple Insider reported.
Will increasing the screen resolution while keeping the same 4-inch screen size improve the next iPhone?
According to a report from iDownloadBlog, "introducing a new screen resolution would only require programmers to spend more time optimizing their apps for it, without any clear benefit in terms of the visible difference."
Handsets with a 1920x1080 pixel resolution do make sense, but only when they have a screen size "closer to five than four inches diagonally," the report added.
Doubling the screen resolution will also require the new iPhone to have more powerful graphics and RAM, which will have a significant effect on the device's battery life.
In addition to the pixel count, the Weiphone report claimed the next iPhone version will feature a slimmer form factor compared to the current model. The new phone could also borrow design elements, such as a thinner bezel, from the iPad mini.
As for the handset's release date, the report said that Apple might begin shipping the phone in September. This information is in line with earlier reports that said the company would start the production process in June, followed by a release date in the third quarter of this year.
Must Read: WWDC 2013: It's All About iOS 7, OS X 10.9 And Updated Macs; No New iPhone Or iPad
© Copyright IBTimes 2023. All rights reserved.