Apple's EU Tax Ruling: Bernie Sanders Hails Decision, Turkey Invites Company To Move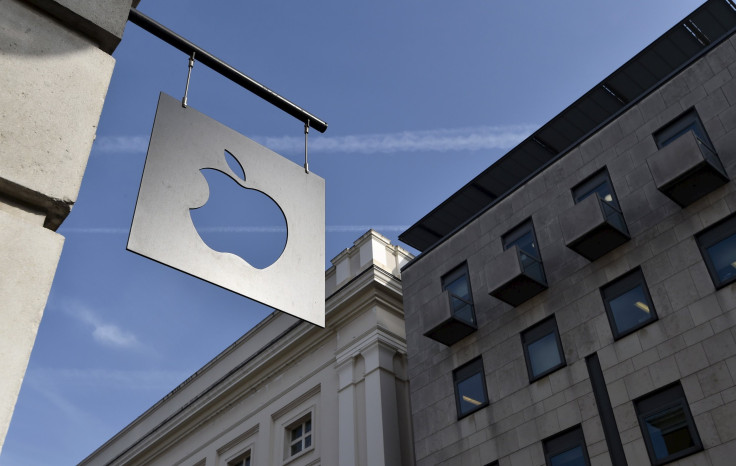 Apple, Inc., the world's most profitable company and the largest by market capitalization, was handed a ruling by the EU's European Commissioner for Competition Margrethe Vestager on Tuesday, which said it must pay up to 13 billion euros ($14.5 billion) to Ireland in unpaid taxes. While Apple — entirely understandably — and Ireland — not so understandably — have both said they will appeal the ruling, the United States said the judgment could be unfair to U.S. taxpayers.
But Democratic senator Bernie Sanders, who was also running for his party's presidential nominee before conceding to Hillary Clinton, applauded the EU ruling.
At 12.5 percent, Ireland already has low corporate tax rates compared to much of the rest of EU and far less than the 35 percent applicable in the U.S. — a big reason for companies like Apple, Google, Facebook, Microsoft, Twitter and Uber to base their European operations there. And as part of its deal with the Cupertino, California, company, the country charged the iPhone maker rates even lower than 1 percent.
The U.S. has long expressed concerns about American companies avoiding paying taxes in the country through complex financial engineering that spans across countries. With a market capitalization of over $570 billion (as of Tuesday Nasdaq closing), Apple held almost $190 billion outside the U.S., according to its 2015 account books.
In an open letter Tuesday, Apple CEO Tim Cook said: "Taxes for multinational companies are complex, yet a fundamental principle." He also hinted that the ruling may cause loss of jobs in the EU. "The most profound and harmful effect of this ruling will be on investment and job creation in Europe."
For its part, the possible impact on jobs and investments is what Ireland is likely most concerned about when it says it doesn't want the money the EU ruling awards it. The country's Finance Minister Michael Noonan said: "I disagree profoundly with the Commission. The decision leaves me with no choice but to seek cabinet approval to appeal. This is necessary to defend the integrity of our tax system; to provide tax certainty to business; and to challenge the encroachment of E.U. state aid rules into the sovereign member state competence of taxation."
And while this back and forth between the affected parties was going on, Turkey jumped into the fray, inviting Apple to move its operations. The country's Deputy Prime Minister Mehmet Simsek said on Twitter the move would help the company avoid "EU bureaucracy."
However, other than the political instability in the country, there is at least one big reason Turkey's wish may not come true. The country has long been pushing to be included in the EU, and if and when that happens, Apple would find itself governed by EU regulations once again, even if it decided to move its operations to Turkey.
© Copyright IBTimes 2023. All rights reserved.