Arab Group Calls for Pullout of Syria Monitors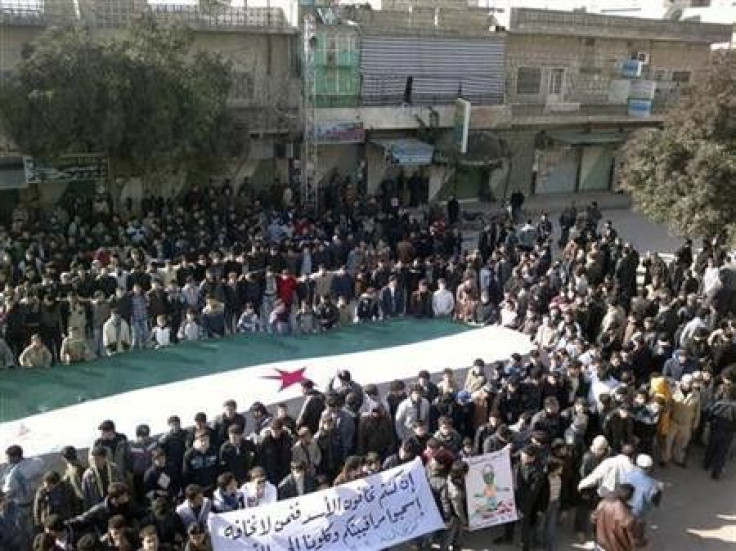 As violence persists, and gunfire continues to threaten civilian lives, a pan-Arab body called Sunday for the immediate withdrawal of Arab League monitors in Syria, saying President Bashar al-Assad's government maintains violence despite their presence.
The recommendation of the 88-member Arab Parliament, which is comprised of MPs from each of the League's 22 member nations, is non-binding, the New York Times reported. The group said that Arabs are angered by the Syrian government's endless killings, even with at least 100 monitors in the country.
The monitors are tasked with ensuring that Syrian authorities comply with the deal it signed with the Arab League, which entails the withdrawal of troops, the release of political prisoners and negotiations with the opposition in order to bring an end to a nearly 10-month-long crackdown on an uprising against al-Assad.
Ali Salem al-Deqbasi of Kuwait, head of the Arab Parliament, said the monitors' presence is helping the government cover up its abuses and called for Nabil El-Araby, the league's secretary-general, to convene a meeting of Arab foreign ministers to adopt a withdrawal resolution promptly.
For this to happen in the presence of Arab monitors has roused the anger of Arab people and negates the purpose of sending a fact-finding mission, al-Deqbasi said.
The mission of the Arab League team missed its aim of stopping the killing of children and ensuring the withdrawal of troops from the Syrian streets, giving the Syrian regime a cover to commit inhumane acts under the noses of the Arab League observers.
Advocates said more than 150 people have been killed since the monitors began their mission on Tuesday. The United Nations says more than 5,000 people have died as Syria tries to squelch the uprising.
The Arab League created the Arab Parliament, although the Parliament operates apart from the League.
© Copyright IBTimes 2023. All rights reserved.