Are Buffet-Style Restaurants Gone For Good? Souplantation, Sweet Tomatoes Consider Bankruptcy, Permanent Closures
Thanks to the coronavirus, buffet restaurants such as Souplantation and its counterpart Sweet Tomatoes may have to close their doors for good.
With restrictions in place that prevent self-serve stations for food such as salad bars and buffet restaurants like Souplantation and Sweet Tomatoes may not be able to reopen due to their current style of serving customers.
Garden Fresh Restaurants, the parent company of the two restaurant chains, CEO Jay Hayword told The San Diego Union-Tribune, that most likely, all 97 locations will permanently close. Souplantation and Sweet Tomatoes closed its doors temporarily in March because of the coronavirus and the new restrictions put in place for restaurants.
"The FDA had previously put out recommendations that included discontinuing self-serve stations, like self-serve beverages in fast food, but they specifically talked about salad bars and buffets," Haywood told the news outlet. "The regulations are understandable, but unfortunately, it makes it very difficult to reopen."
The company is also contemplating filing for bankruptcy, as Haywood told The Washington Post, "We've exhausted everything. He went on to say that the only option left for the restaurants is to file for bankruptcy, which the "obvious outcome" would be that "the restaurants will not re-open."
He went on to say, "We spent eight weeks modeling different options, and it just doesn't work. Part of the magic is enjoying the ability to build your own experience there. So you can think about different ways to do it, but it takes away the essence of the concept. Financially it's just not feasible."
If Garden Fresh Restaurants cannot determine how to overhaul its business under the current restrictions, as many as 4,400 employees could lose their jobs through the restaurant closures. The company furloughed its employees back in March.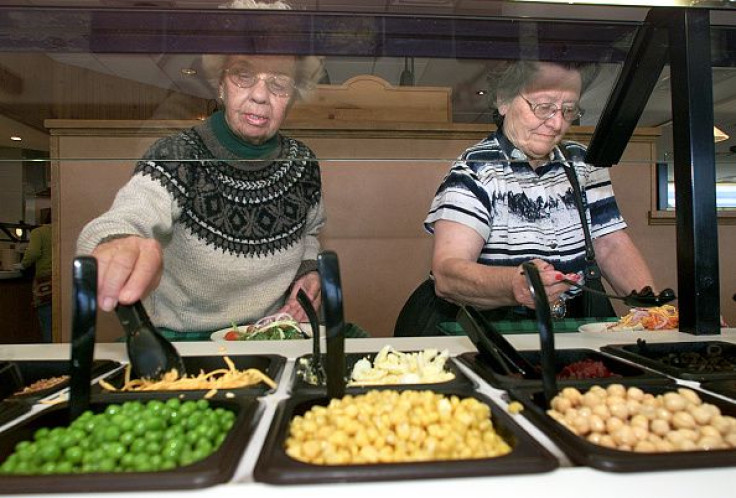 © Copyright IBTimes 2023. All rights reserved.