Are Giant Pandas Endangered? China To Build Huge Preserve For Vulnerable Animals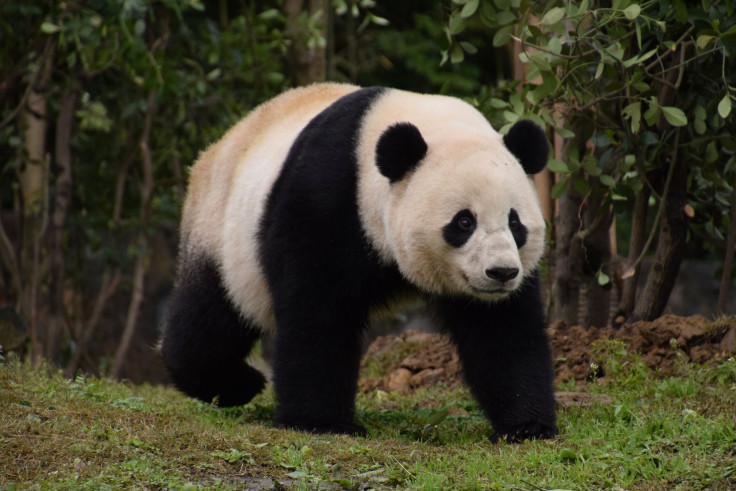 Giant pandas, which were recently feared to be endangered, will now be able to roam freely in a giant preserve in China that will link dozens of smaller reserves together.
The 10,476-square mile preserve will allow the threatened species to roam in a larger, controlled habitat, but the new park comes at the cost of displacing tens of thousands of area residents, the Associated Press reported Friday.
The preserve will connect western provinces so that the pandas will be better able to find one another and mate, according to the Xinhua News Agency. The local news outlet also reported that about 170,000 people will have to move to accommodate the change. Those who are already living in the future park area will be given new jobs and homes, while some will stay on as guides.
Read: Why Giant Pandas Evolved To Be Black And White
China is known for its precious population of giant pandas. The species was marked as endangered until last fall when the International Union for Conservation of Nature announced they had changed their status to "vulnerable." The pandas have experienced a 17 percent surge in population up to 2014, and census reports count 1,864 pandas still in the wild in China, according to the World Wildlife Federation.
"The recovery of the panda shows that when science, political will and engagement of local communities come together, we can save wildlife and also improve biodiversity," WWF Director General Marco Lambertini had said in a statement following the news of the giant pandas' species status.
Pandas have long been threatened with habitat loss. Preserves have since been created to help preserve the pandas' habitat and "wildlife corridors" were created to allow panda populations to have better access to one another.
There are now about 67 panda reserves to protect the animals.
The new preservation plan will allow these smaller reserves to merge, which could benefit an additional 8,000 endangered species of both plants and animals, according to the AP.
© Copyright IBTimes 2023. All rights reserved.
FOLLOW MORE IBT NEWS ON THE BELOW CHANNELS