Argentina Peso Falls Through The Floor As Central Bank Gives Up Support; Inflation, Recession Set To Engulf Economy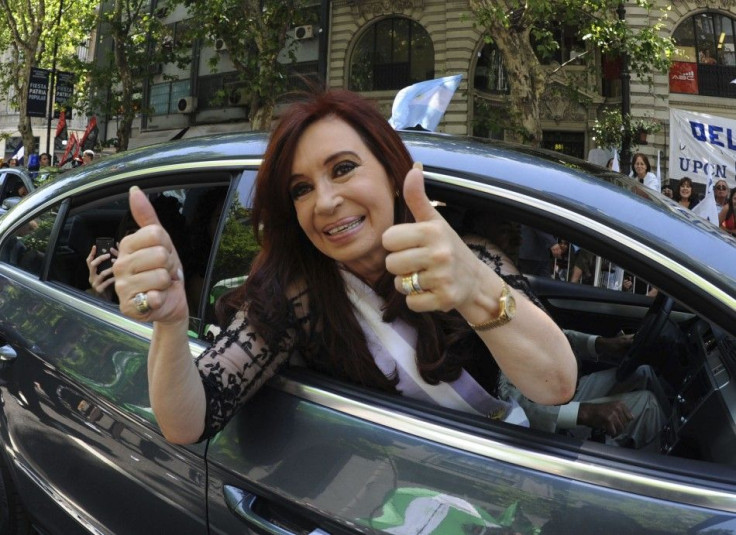 The value of Argentina's money fell hard Thursday in its steepest loss in more than 10 years after the central bank gave up trying to support the currency. Analysts now expect inflation to surge in the once-mighty economy as odds of a recession climb.
The peso, which has been losing value since November, dropped more than 15 percent in two hours Thursday to 8.18 against the U.S. dollar before paring losses to close at 7.9 to the dollar. On the black market, the peso is trading at 12 to the U.S. dollar. By contrast, the U.S. dollar was worth 1.77 pesos on Jan. 22, 2002.
"The sharp drop will aggravate inflation, although the impact may be mitigated by the fact that some imports will already be purchased at the (much weaker) black market exchange rate," said Neil Shearing, chief emerging markets economist for London-based Capital Economics. "The bigger picture, though, is that the economic mismanagement of the past decade has once again pushed the country to the brink of a balance of payments crisis."
For the past three years, Argentina's monetary authorities have been using foreign exchange reserves to cushion the peso's decline, which stems from capital flight and the economy's deteriorating current account balance, he said. The upshot has been that foreign exchange reserves have tumbled from a peak of $47 billion in March 2011 to a seven-year low of $25 billion in November.
"Where we go from here is difficult to say. We had previously forecast that the peso would fall to 9 to the dollar by next year, but given that it has fallen from 6.95 to the dollar to 8 to the dollar in the space of a few hours there is clearly a danger that it falls much further. The obvious strains in Argentina's balance of payments combined with its low level of foreign exchange reserve coverage and general economic mismanagement means that this could be the start of a more messy adjustment in the currency," Shearing said in a note.
The day's development also strengthened an earlier prediction Capital Economics had made about a recession in Argentina.
"Our forecast that the economy would slide into recession this year looked bold a few months ago; all of a sudden that doesn't seem so implausible," Shearing said.
© Copyright IBTimes 2023. All rights reserved.