Arizona Measles Outbreak Update: 'Critical Point' Reached As Hundreds Face Possible Exposure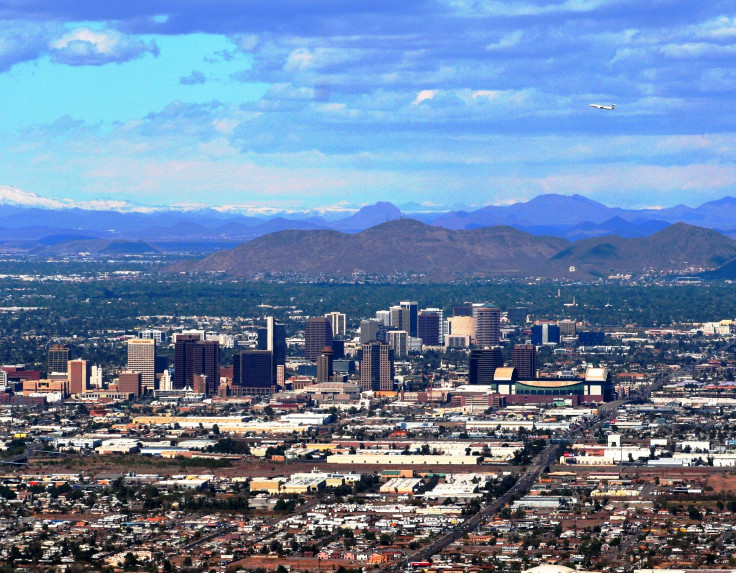 A Phoenix woman and a man in Pinal County, Arizona, have been diagnosed with measles, as the outbreak continues to spread, state health officials said. All of the cases have been linked to a family who contracted measles during a recent trip to Disneyland, considered ground zero for the ongoing West Coast outbreak that has affected dozens of people since it began last month. Both new cases in Arizona were confirmed Tuesday.
"This new case raises the possibility that some Pinal County residents or others in the area may have been exposed to measles since the patient visited public locations while infectious," Pinal County Public Health Services District said in a statement. Health officials informed businesses visited by the patients that their employees may have been exposed.
Health officials have said that the two patients may have been in contact with hundreds of people before being diagnosed and that more cases were likely. "I am certain we will have more just based on the sheer number of people exposed this time," Will Humble, director of the Arizona Department of Health Services, told USA Today. Part of the problem with treating measles is that it's unfamiliar to many people.
The outbreak that started in California began in December after several people at Disneyland in Orange County became infected with the highly contagious disease. Between Jan. 1 and Jan. 23, 68 people across 11 states were confirmed to have measles, not including the most recent cases in Arizona, according to the U.S. Centers for Disease Control and Prevention.
Last year saw the most measles cases of any year since 2000, the CDC reported. More than 640 cases were reported in 2014, three times as many as the next highest year in the past 15 years. Several outbreaks of measles in the U.S. since 2008 have been linked to the growing number of parents not vaccinating their children.
Measles was essentially eradicated in the U.S. following an aggressive vaccination campaign in the 1960s and 1970s. The disease is spread from person to person through coughing and sneezing and causes a fever, sore throat, runny nose, red eyes and a rash.
© Copyright IBTimes 2023. All rights reserved.