Arizona State Free MBAs: University's Business School Tries New Recruiting Tactic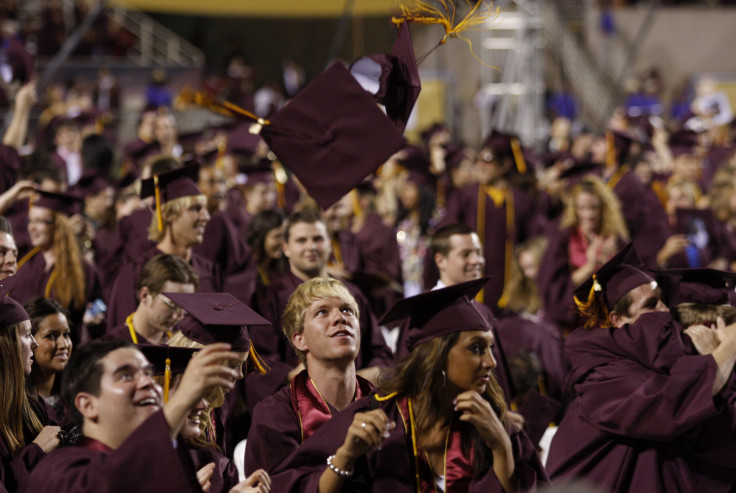 Arizona State University's business school is trying out a new recruiting tactic: making its tuition free. Starting in the fall of 2016, the W.P. Carey School of Business will offer full scholarships for all students enrolling in its two-year full-time M.B.A. program, Bloomberg reported Thursday.
As many business schools around the country are raising tuition prices and moving to one-year M.B.A. programs, the Carey school hopes this move will help it attract more students with a wider range of interests. Most graduates of the full-time program go into technology, manufacturing and finance, according to the school, but it would like to see more students interested in other fields such as entrepreneurship or nonprofits among its future classes.
"We don't want entrepreneurs to have to decide between going to business school and spending the capital they have saved for their startup," W.P. Carey Dean Amy Hillman told Bloomberg. She said about one third of the program's current class are aspiring entrepreneurs.
The money for the scholarships comes from a $50 million donation that the real estate magnate William Carey gave the school in 2003. While the money was originally set aside for faculty recruiting, Hillman told the Wall Street Journal, the business school's administration decided to spend it on students.
Average Tuition for Graduate Business Schools | StartClass
The cost of the two-year M.B.A. program runs from $54,000 for in-state residents to $90,000 for international students, which administrators said they realize can prevent students with nontraditional backgrounds from considering business school. Arizona State's business school is ranked at No. 67 on Bloomberg's Business School Rankings and is one of the largest schools in the country. It enrolls 13,500 total students, including more than 12,000 undergraduates and nearly 800 students across its M.B.A. programs, which include part-time and online degrees.
The current class of the two-year M.B.A. program has 86 students, but next year the school will offer a full ride to up to 120 students. "We are hopeful that Dean Hillman's initiative will enable students who may otherwise not have considered business school to pursue an M.B.A.," Interim Provost Mark Searle said in a statement.
In addition to keeping up with changing trends in the business school world, this move aligns with Arizona State's overall tendency to experiment with higher education. The University recently took over the struggling Thunderbird School of Global Management, the Wall Street Journal reported, and it agreed to offer free online degrees to some Starbucks employees last April.
© Copyright IBTimes 2023. All rights reserved.