Armed Guards In Schools? NRA's School Safety Proposals To Be Unveiled Tuesday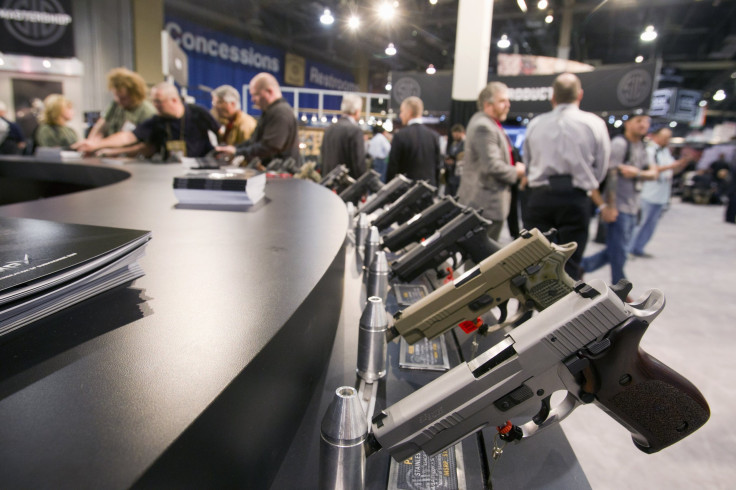 The National Rifle Association (NRA) is expected to unveil a set of legislative proposals on school safety Tuesday as part of its School Shield program developed in the wake of the Sandy Hook Elementary School shooting.
The country's most powerful gun lobby has taken heat on some sides for urging armed officers or guards to be placed in schools following the Newtown, Conn., shooting in December.
While Asa Hutchinson, head of the NRA's National School Shield program, earlier indicated that the organization would unveil its plans on Monday, CNN reports that the proposals will be rolled out on Tuesday.
In a video posted on the NRA National School Shield website, Hutchinson provided a status update on the program.
"We continue to meet with key stakeholders in the education system -- from school superintendents, teachers, school professionals and national organizations that have been a part of keeping our children safe for decades," he said. "But we want to continue looking at what they're doing right and see what gaps there are that we can fill in the future to have a stronger program to keep our children safe."
Hutchinson also said the NRA will have "school safety experts" go in the field and develop model security programs, best practices and a model training program to be used for school professionals.
"We hope to have this project completed by April 1 and have further information to you and some very concrete proposals and tools that our schools can use," the former Arkansas congressman said.
Meanwhile, Vice President Joe Biden has his own recommendations on how to make schools safer in the wake of the Newtown atrocity -- and his proposals do not include having armed guards in schools. Biden's priorities are on expanding background checks and banning the sales of assault weapons and high-capacity magazines, according to The Hill.
While Biden does not endorse the idea of armed guards, he said he does not have a problem with individual schools using that option if they deem it to be necessary to keep children safe.
"The last thing we need, and ask any teacher, is to arm teachers ... Turn schools into armed camps," the vice president said, according to CNN. "But what does make sense is if a school decides they want to have a school resource officer -- that is, a sworn shield, someone who is a sworn police officer, in or out of uniform, armed or unarmed, depending on what the school wants -- in the school to be able to have contact with and build relationships with not only the staff but the students in that school."
Hutchinson criticized the Obama administration's proposals, citing concern that some of their ideas "do not meet the standards of the 2nd Amendment and I'm confident those are going to be rejected by Congress."
He also said the NRA wants federal dollars for better training programs for school professionals, but with resources provided more by state and local communities instead of the federal government.
The NRA school safety plan is expected to be published as a report, with the organization handing the proposals to Congress on Tuesday.
© Copyright IBTimes 2023. All rights reserved.