Arsenal Transfer News: 4 Strikers The Gunners Could Sign This Summer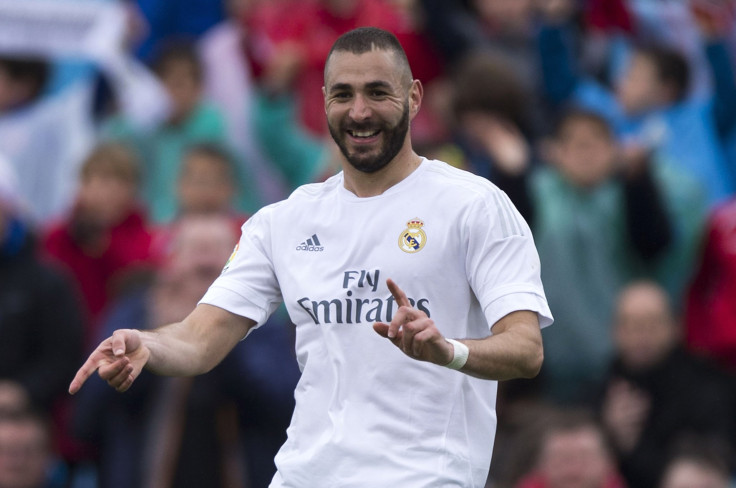 When Arsenal tweeted out a message to its more than 7.5 million followers on Thursday, excitedly proclaiming that the start of the Premier League season was now just a month away, there was a clear, resounding trend to the responses. "No new strikers = no excitement" about summed it up. While Twitter tends to lend a voice to the loudest among any minority, there is every reason to think that the craving for the club to sign a top-class center forward in this summer's transfer window extends well beyond a section of supporters who will always believe a new signing is a cure-all.
After all, Arsenal fans had to watch on last season as Arsene Wenger failed to address that obvious need in the transfer market, and then as the man in whom the manager placed his faith, Olivier Giroud, went 15 matches without a goal as the club's Premier League title challenge collapsed.
The need for a striker is arguably even greater this time around. Giroud showed at Euro 2016 that, while a perfectly good striker, he is not one that can make the difference in the biggest games against the toughest opposition. And, with Giroud allowed to return late to training following France's run to the final, Alexis Sanchez struggling with an injury picked up at the Copa America Centenario and Danny Welbeck out injured until 2017, Arsenal face an injury crisis up front heading into the new season.
Wenger, who has already seen Jamie Vardy reject a move and Real Madrid opt to retain another of Arsenal's targets, Alvaro Morata, can surely not afford to go into the campaign without a major addition to his striker ranks. Here are four names likely to be on his agenda.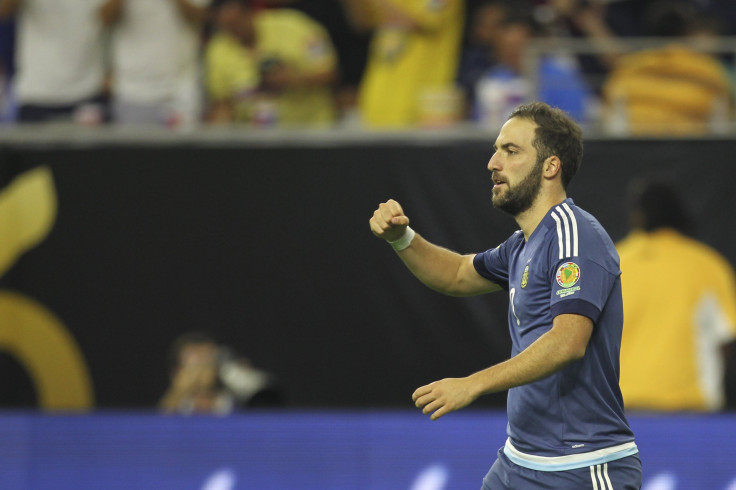 Gonzalo Higuain (Napoli)
How different might things have been had Arsenal spent a few extra million to sign Higuain from Real Madrid three years ago. Since Wenger decided that it was better to keep that money in the club's coffers and put his full faith in his existing striker, Giroud has scored 25 fewer league goals than Higuain in seven more matches. Last season was Higuain's best, firing a remarkable 36 goals to break a 66-year-old Serie A record.
Arsenal are thought to be interested once more, but face the prospect of paying far more for a player who, at 28, is now three years older. There is little to no chance of Arsenal paying the 80 million pounds ($107 million) release clause Napoli has demanded. But, even though Higuain showed again in the final of the Copa America Centenario that he can fluff his lines on the big occasion, if Arsenal can haggle the price down it may be a deal worth striking.
Mauro Icardi (Inter Milan)
The 23-year-old's career thus far has featured almost as much discussion about his adventures off the pitch as his exploits on it. His very public relationship and subsequent marriage to the wife of one-time teammate Maxi Lopez certainly attracted plenty of attention. But, with 38 goals in his last two seasons with Inter Milan, the Argentine has demonstrated that he is a natural predator in the penalty box. And he could be on the move this summer.
Icardi's now wife, and agent, Wanda Nara, has made clear that Inter must offer the player a new contract if he is to stay, and that Arsenal is among the clubs to have expressed an interest.
"[Inter] have to keep their promises," she told Corriere della Serra. "[Inter] have to say the truth. They can't say Icardi is not for sale and then talk to other clubs. Atletico Madrid, Tottenham and Arsenal have made contact. Napoli and Roma are also interested now."
Alexandre Lacazette (Lyon)
Far from adverse to French signings, Lacazette could represent Wenger's latest foray into the Ligue Un transfer market. Now 25, Lacazette became one of the most in-demand strikers in Europe a year ago after scoring 27 league goals for Lyon. But after a summer full of transfer speculation and an eventual contract extension, Lacazette struggled to replicate that form through much of last season. Yet, although he was left off France's Euro 2016 squad, he still managed 21 goals in Ligue Un.
There were reports earlier this summer that Arsenal had held talks with striker, yet Lyon president Jean-Michel Aulas knew nothing of the Gunners' interest in a transfer. It has now been claimed that Arsenal's interest has cooled after being quoted 50 million pounds rather than the original 34 million pounds ($66.7 million) valuation.
Karim Benzema (Real Madrid)
Despite Arsenal's pursuit, there never appeared any real chance of Arsenal luring Benzema to the Emirates last summer. Yet, with Real Madrid opting to keep Morata around after bringing him back from Juventus, there may just be an opening to finally complete his signature. And, with Benzema's off-field legal trouble, which cost him a place at Euro 2016, there could be a temptation to cash in.
It still appears unlikely, however, given Benzema has proven himself at the top level over a far longer period than Morata. And recent reports in Spain stated that Madrid would only consider selling Benzema if it managed to sign Bayern Munich's Robert Lewandowski.
© Copyright IBTimes 2023. All rights reserved.