Arsenal Update: Ozil Pens He Is 'Gunner For Life' In Lengthy Farewell; Club Manager Responds
KEY POINTS
Mesut Ozil says he will be a "Gunner for life"
Ozil's move to Fenerbahce is now official
Arsenal boss Mikel Arteta is happy to have coached Ozil
Mesut Ozil has officially left the Emirates Stadium as he embarks on a new chapter with Turkish club Fenerbahce.
Even though the German was left out in the English Premier League and Europa league regular lineup, Ozil said in a heartfelt message on social media that he was a "Gunner for life."
Ozil's move to Fenerbahce was confirmed on Sunday, ending almost eight years of playing for the Premier League side. In that span, he was part of four FA Cup victories and made 254 appearances across all tournaments.
"It's difficult for me to put into words the love I feel for this club and the fans. How could I possibly describe eight years of gratitude in a single letter? Whilst I may be no longer playing for the club, I will continue to support them in every game they play. I will be a Gunner for life--no doubt about that," part of Ozil's letter read on Twitter.
The German has not seen action since March but opted to stay on with Arsenal until his contract ran out. Critics felt there was a chance that he would be reconsidered this January transfer window, with Mikel Arteta having problems in the midfield.
There were multiple clubs interested in the 32-year-old German. Aside from Fenerbahce, he also drew interest from DC United in Major League Soccer.
But in the end, it was the Turkish club that proved stubborn enough to take him in.
Despite their controversial differences, Arteta said that it was a privilege to work with Ozil via the team's official site.
"Mesut's achievements at Arsenal are undisputed. It was a privilege to play alongside him and, more recently, coach him," Arteta said. "These successes will always be part of our history. We thank Mesut and wish him all the best with Fenerbahce."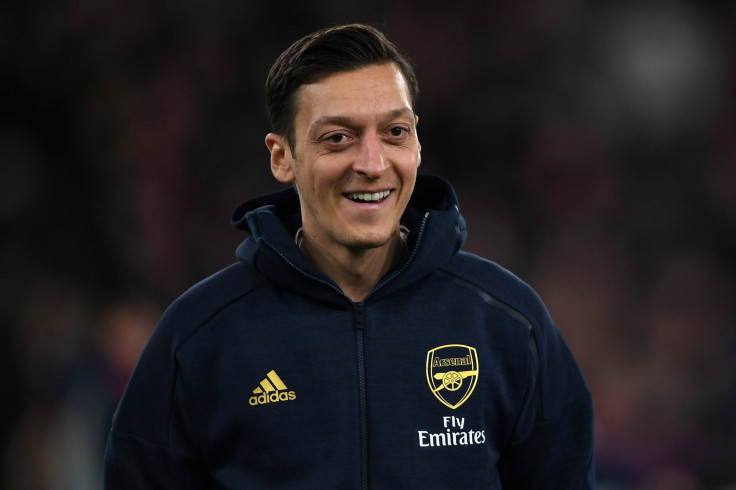 Ozil admitted as well that moving on will not be that easy. He considers it a new start but made it clear that his love for the North London club and its fans will remain.
"It might be the end of a chapter, but my connection with this amazing club will never fade. It might be goodbye for now, but it's not goodbye forever," Ozil stated.
© Copyright IBTimes 2023. All rights reserved.