Mesut Ozil Play Hardball With Arsenal, Will Not Be Bullied Out Of Emirates Stadium
KEY POINTS
Ozil feels not taking pay cut reason behind his benching
Ozil will stick to his contract until it runs out in 2021
Arsenal management unhappy with Ozil's claims
Mesut Ozil has yet to see action for Arsenal F.C. and it appears it will stay that way for the time being. The German has not seen action since the football restart despite the fact he was playing well before the COVID-19 pandemic. Now, it appears Ozil is pointing out his decision not to accept a reduction in his weekly wage as the reason behind his benching.
Ozil's revelation on that possibility has drawn the ire of Arsenal. Most of the players from the FA Cup winners' squad agreed to a 12.5 percent pay cut except for Ozil. The 31-year-old feels that players were rushed into deciding without proper consultation.
Aside from that, Ozil feels there is some sort of conspiracy brewing. He feels that people have been trying to find ways to destroy him and come up with a way for supporters to go against him.
"Possibly the decision affected my chances on the pitch, I don't know. But I'm not afraid to stand up for what I feel is right and when you see what has happened now with the jobs, maybe I was," Ozil said via The Athletic.
Either way, Ozil is determined to play out his contract despite being kept on hold. This is despite interest coming from the Fenerbahce of the Turkish Super League. The German opted to stick with his current contract with the Gunners where he is under contract until 2021. Much of this was covered in a previous post.
"I'm here through to the last day of our agreement and I'll give everything I have for this club. I'll decide when I go, not other people. I didn't sign for two or three years. I signed for four and that should be respected by everyone," Ozil said.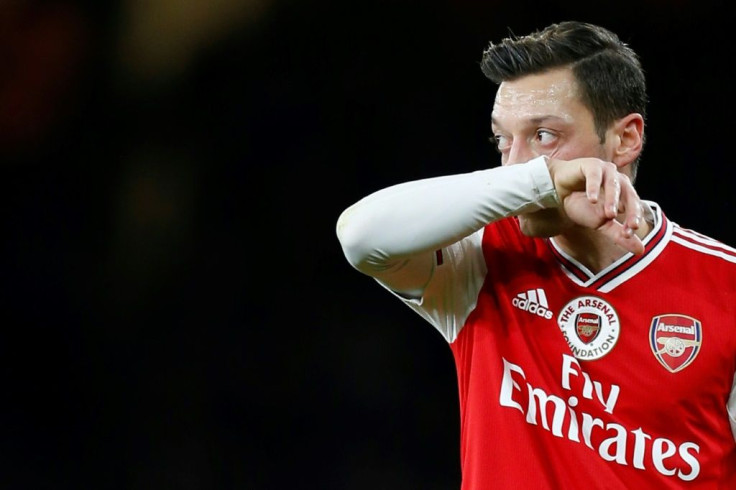 Other than Fenerbahce, it will be interesting if any other club will express interest in Ozil's services. The fact that he is earning roughly $444,000 a week is something most clubs will be wary of. An option for Arsenal is to loan him out and likely pay a portion of his salary. That is an option as the Gunners try to maneuver its funds to take in needed players.
© Copyright IBTimes 2023. All rights reserved.
FOLLOW MORE IBT NEWS ON THE BELOW CHANNELS