Arsenal?s No 1 Keeper; Fabianski or Szczesny?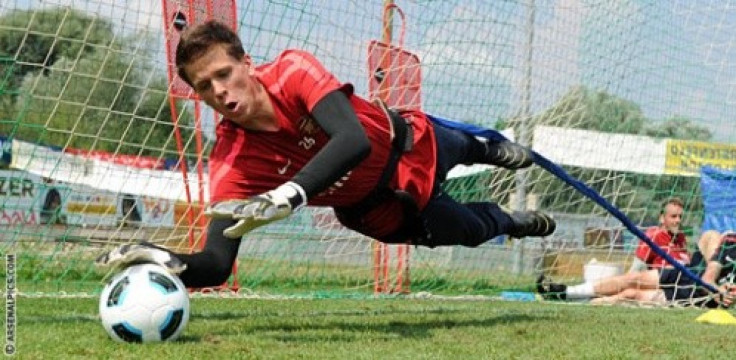 Gunners goalkeeper Lucasz Fabianski has made it clear that the team's No 1 shirt will be heavily contested this season and he is ready to challenge Wojciech Szczesny.
Both Fabianski and Szczesny, from Poland, have established themselves in the club with Fabianski, who is the elder of the two, remaining as manager Arsene Wenger's first choice last season.
A shoulder injury in January had kept Fabianski, 26, on the sidelbench and was forced to hand over his position to the 21-year-old goal keeper from Warsaw.
"That is my aim and I will do everything that I can to be the No 1," Fabianski told arsenal.com. "In my shoulder and in myself, I am feeling stronger than I was before."
Fabinski, however, got 20 minutes to perform in Saturday's friendly against German club Cologne FC and is now ready to compete for the position against both Szczesny and Italian Vito Mannone.
"I am very happy that I am finally fit and I could play a part of the game against Cologne. I am pleased with my fitness level and hopefully it will keep improving," Fabianski added.
Fabianski is hopeful that nothing unfortunate will happen in the few weeks to come and he will be ready for the upcoming season starting on Aug.13 against Newcastle United, according to an arsenal.com report.
Fabianski arrived at Arsenal on May, 2007 for an undisclosed fee from Polish club Legia Warszawa. He made his debut match for the club against Sheffield United in the Carling Cup and was the skipper for the game. The keeper initially received criticisms for conceding soft goals and scoring an own goal against F.C. Porto in 2009–10 UEFA Champions League second round match.
He made 15 appearances for Arsenal in the 2010-11 season managing three clean sheets and conceding 10 goals. His performance in the 2005-06 and 2006–07 seasons in the Polish Ekstraklasa earned him the 'Football Oscar' for the best goalkeeper.
Wojciech Szczesny joined the Arsenal youth team in 2006 and went on to earn a place in the club's reserve team during the 2008–09 season. On Sep 2009, Szczesny played his first debut match in the League Cup against West Bromwich Albion. The 21-year-old made 22 appearances for the club in the 2010-11 season with eight clean sheets and conceding 24 goals.
"I really believe in him that he will one day be Arsenal's No 1. He has all the qualities you want from a goalkeeper," said manager Arsene Wenger in 2010.
© Copyright IBTimes 2023. All rights reserved.