Asean 2015: Paris Attacks Not The 'New Normal,' Obama Says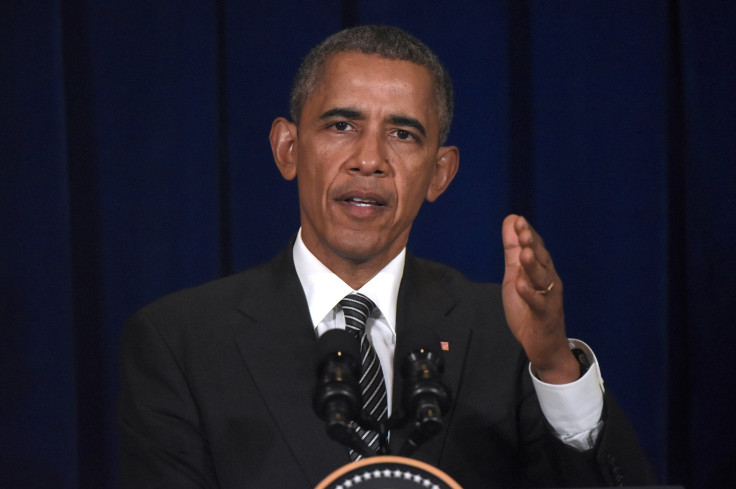 U.S. President Barack Obama said Sunday that the world would not accept terrorist attacks on civilians in Paris and Mali as the "new normal" and vowed that the U.S. and its international partners would not back down until the Islamic State group was destroyed. Obama was speaking at the Association of Southeast Asian Nations (Asean) summit in Kuala Lumpur, Malaysia.
"We will destroy them. We will take back land they are currently in, take out their financing, hunt down leadership, dismantle their networks, supply lines and we will destroy them," he said, according to an Associated Press report.
The president also invited all Asean leaders to the U.S. next year, insisting that good ties with Asian nations were "absolutely critical" to U.S. security. The announcement came at the end of a weeklong diplomacy tour that saw Obama attending summits in Turkey, the Philippines and Malaysia.
Obama called for greater coordination between the U.S.-led coalition and Russia, noting that ISIS posed a greater threat to Russia than "anything else" in the region. Russia's continued support of Syrian President Bashar Assad has been a constant thorn in its relations with the West.
"It will not work to keep him in power," Obama said, urging Russia to make a "strategic adjustment" toward its position in Syria.
Leaders from 20 nations reportedly came together last week to form an ambitious plan that set Jan. 1 as the deadline to start negotiations with Assad's government and opposing rebel groups. Constant fighting between Assad's forces and the rebels has thrown Syria into a five-year civil war and allowed ISIS to establish itself in Syria and Iraq.
While Russia is yet to formally commit to a transition in power that would involve Assad's resignation, it has acknowledged that a political transition was required after ISIS claimed responsibility for downing a Russian civilian plane in October that killed all 224 people on board.
"I think we'll find out over the next several weeks whether or not we can bring about that change in perspective with the Russians," Obama said.
Speaking at the Asean summit Sunday, U.N. Secretary-General Ban Ki-moon also urged Russia and the U.S. to cooperate in rooting out terrorism and said he would unveil a comprehensive plan to fight extremism and violence early next year.
© Copyright IBTimes 2023. All rights reserved.