Is Ash Wednesday A Holy Day Of Obligation? 5 Misconceptions And Facts On The First Day Of Lent Explained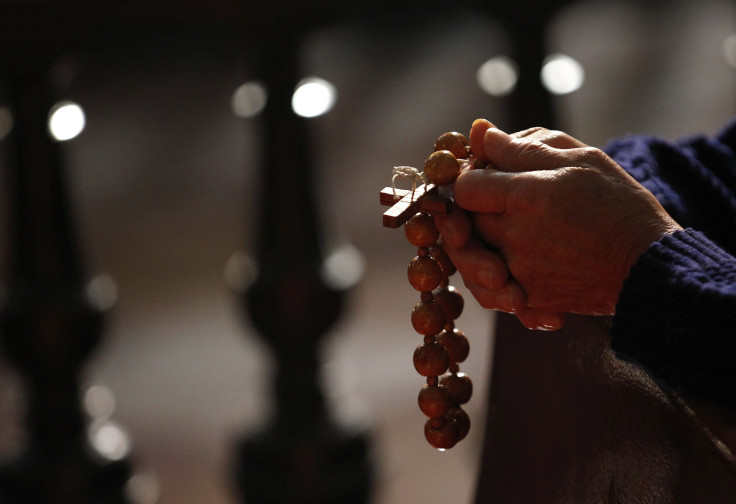 You might see Catholics and other Christians walking out of church Wednesday with what appear to be dirt crosses on their heads. That's because it's Ash Wednesday, the day that marks the start of Lent, which leads up to Easter, the culmination of the Christian calendar. Some may be unclear about their obligations during the season, so here's a guide to help you through Ash Wednesday.
1. What if someone can't make it to Mass? Ash Wednesday is not a holy day of obligation. It's considered a good idea to make Mass that day, but if you can't, all is well. Just try and make sure to get ashes after Mass or another time. No need to spend confession time over it, according to Aquinas & More, a Catholic website.
2. How long do Catholics keep the ashes on their forehead? There's no specific instruction for how long the ashes should stay on your forehead. You can actually wash them off immediately after the service, if you so wish. Many choose to wear the ashes throughout the day as a testament of their devotion. But that's their own choice.
3. When did Catholics begin placing ashes on the forehead? The Christian Bible refers to using ashes in several places, but the practice of sprinkling ash in the shape of a cross dates back to about 960. Around the 12th century, people began burning palm branches for the ashes.
4. Do Catholics have to fast on Ash Wednesday? It is advised to fast. Unlike fasting in some religions, which require abstaining from all food and drink during proscribed fast dates, Catholics are permitted to eat one full meal and two smaller meals. The rules apply to individuals between the ages of 18 and 59 in the Roman Catholic Church.
People who are ill, frail or pregnant are exempt from fasting, as well as mothers who are breastfeeding. Some are more lenient than others. Manual laborers are exempt from the rules if they need the energy, as well as guests who feel they could cause offense by observing the fast and rejecting their host's food, according to the Global Catholic Network.
5. What's the deal with abstaining from meat? Abstaining from meat is not seen to include eggs, dairy products or condiments made from animal fat. A popular misconception, according to CNN, is that Catholics are required to abstain from meat every day of Lent. In fact, abstention from meat is specifically on Ash Wednesday and Fridays, in remembrance of the sacrifice Jesus made on Good Friday.
© Copyright IBTimes 2023. All rights reserved.