World Nutella Day 2016: Best Recipes, Places, Facts To Celebrate Delicious Chocolate Spread Holiday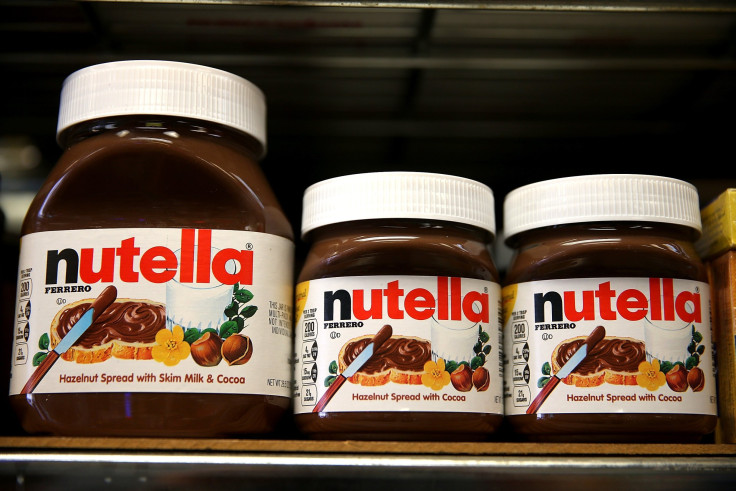 Friday is World Nutella Day, and the world is going crazy. The famous chocolatey hazelnut spread is a favorite to include in breakfast and dessert items alike, and the internet is overflowing with recipes, deals and beautiful photos to celebrate the holiday.
Every year on Feb. 5, the world celebrates this delicious food. But how did the holiday come about?
Well, according to the official World Nutella Day website — yes, a holiday for a commercially produced food product has its own website — the holiday was founded by an American blogger named Sara Rosso in 2007. Since then, the day has become an opportunity for fans of the food to share photos, recipes and love for the spread everywhere from the United States to Italy to Australia. Now the holiday is officially organized by Ferrero, the company that makes Nutella, so it can live on in its commercial glory forever.
If you're looking for ways to celebrate World Nutella Day, you're in luck. Here are some of the best recipes, deals and facts about Nutella from around the web to help get you in the mood for this scrumptious Friday.
To start you off easy, the World Nutella Day website has a list of 10 ways to celebrate the big day. They include: make a recipe with Nutella, write a song or poem about Nutella, enjoy Nutella somewhere interesting, strike a pose with Nutella, create some Nutella inspired art, do an original flavor painting, relive your first Nutella experience, give Nutella to the people you love, introduce someone to Nutella for the first time and host a delicious party in honor of Nutella.
All of those sound like pretty good ideas, but if you want to accomplish that last task, you're going to need some great Nutella recipes. Here are some easy recipes to pull off at home:
No Bake Nutella Cookies
This super easy recipe from Shugary Sweets can be done in a total of 20 minutes, and that includes just 5 minutes of cook time.
Nutella Swirl Banana Muffins
If you want a breakfast treat for this special day, try these muffins from My Frugal Adventure. The recipe makes 12 so you'll have snacks to celebrate Nutella all week long.
Nutella Sea Salt Stuffies
These Nutella-stuffed chocolate cookies look amazing, and the recipe from King Arthur Flour is an easy one to follow. Make these to wow the guests at your Nutella-themed party.
Nutella Stuffed Pancakes
Of course, no Nutella celebration would be complete without Nutella stuffed pancakes. RecipeTin Eats provides you with everything you need to make these yummy breakfast delights, so give it a try on this special day.
Nutella Cheesecake
For those who want to get fancy with their hazelnut spread, you can't go wrong with an excellent Nutella cheesecake recipe like this one from Stylist.
Where to Celebrate?
Now, if you're not quite ready to make your own Nutella goods for World Nutella Day, that's just fine. There are plenty of places where you can indulge.
In the United States, Eataly, Chef Mario batali's Italian Market, is offering special treats at both of its locations in New York City and in Chicago. Head to these markets for Nutella desserts, pizza, complimentary tastings and more all throughout the day on Friday.
In the United Kingdom, there are all kinds of places that are offering Nutella treats. From the big-name retailers like Starbucks, to smaller restaurants like Snowflake Gelato, Nutella is incredibly popular in Europe so you're bound to find places to eat. Metro has a nice roundup of Nutella-friendly eateries in London to try out Friday as well as some facts you may not have know about your new favorite holiday.
No matter how you're celebrating the holiday, remember that World Nutella Day is about spreading happiness and sharing this delicious treat with the people you love.
© Copyright IBTimes 2023. All rights reserved.
FOLLOW MORE IBT NEWS ON THE BELOW CHANNELS