Ashoka Mukpo, NBC News Cameraman Diagnosed With Ebola; 4 Under Quarantine In Texas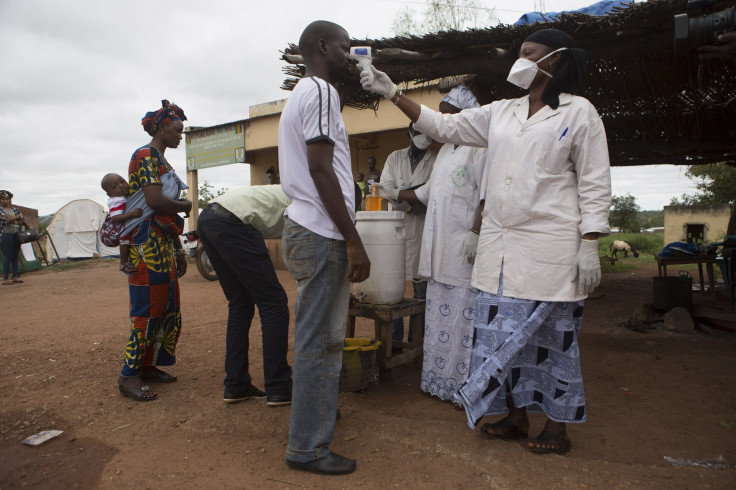 Ashoka Mukpo, a 33-year-old cameraman with NBC News working in Liberia, has tested positive for the Ebola Virus. Mukpo reportedly came down with symptoms like fever and tiredness Wednesday in Monrovia, Liberia's capital and one of the areas worst hit by the disease.
He was immediately quarantined and tested positive for the disease Thursday. Mukpo will be the fifth American to be evacuated from West Africa for treatment, after Kent Brantly, Nancy Writebol, Rick Sacra and another unnamed American being treated at Atlanta's Emory University Hospital.
Mukpo is a freelancer, who was was hired Tuesday to work with chief medical editor and correspondent Dr. Nancy Snyderman on assignment in Monrovia, reporting on the outbreak.
"We are doing everything we can to get him the best care possible," said NBC News President Deborah Turness. "He will be flown back to the United States for treatment at a medical center that is equipped to handle Ebola patients. We are consulting with the CDC, Medicins Sans Frontieres and others."
"The good news is this young man, our colleague, was admitted very, very early," Nancy Snyderman said, according to NBC, adding: "He's in good spirits." Snyderman also said that she and her colleagues are feeling well but will go through the entire quarantine process to ensure safety.
"The doctors are optimistic about his prognosis," Mitchell Levy, Mukpo's father, said in a message to family and friends, according to NBC, adding that Mukpo "has been engaged with human rights work in West Africa for the last several years. When the Ebola outbreak occurred he felt compelled to return to Liberia to help shed light on how the crisis was being handled socially and politically."
Meanwhile, four people close to Thomas Eric Duncan, the first person in the U.S. to have been diagnosed with the Ebola virus, have been quarantined in a Dallas apartment Thursday. Nearly 100 people are suspected to have been exposed to Duncan directly or indirectly.
U.S. health officials are monitoring a handful of people who have reportedly been in close contact with Duncan, a Liberian citizen, although the officials have stated that none of the people are showing symptoms similar to Ebola yet, according to Reuters.
Duncan had reportedly helped a pregnant woman, infected with Ebola in Liberia, and had earlier denied having any close contact with any infected person before flying back to Texas through Brussels and Washington, according to Reuters. He was later admitted to a hospital in Dallas after staying in an apartment for a week. Liberian officials said that they had plans to prosecute him for not notifying the authorities of being in contact with an infected person.
Meanwhile Anthony Banbury, the United Nations Secretary General's Special Representative said that the Ebola virus could mutate to become airborne and that immediate action is needed to contain the spread of the disease.
"The longer it moves around in human hosts in the virulent melting pot that is West Africa, the more chances increase that it could mutate," Banbury said, according to the Telegraph, adding: "It is a nightmare scenario, and unlikely, but it can't be ruled out."
© Copyright IBTimes 2023. All rights reserved.