Ashton Carter: Iran Deal Won't Preclude US Military Action if Needed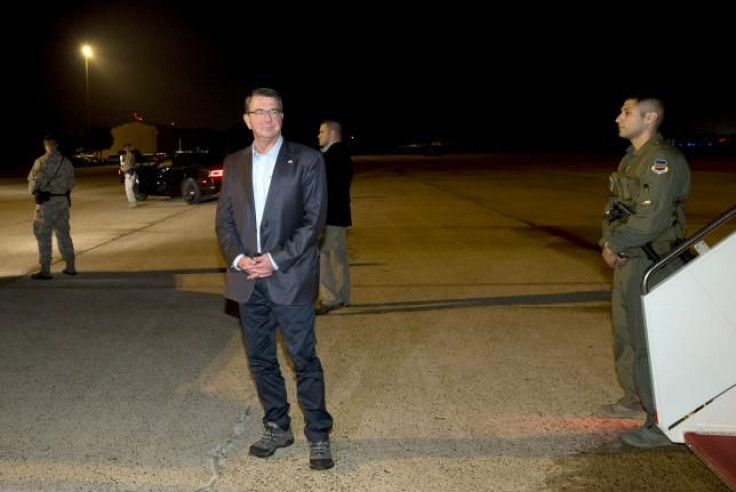 U.S. Defense Secretary Ashton Carter arrived in Israel Sunday evening prepared to face unbending opposition to the Iran nuclear deal. "I'm not going to change anybody's mind in Israel. That's not the purpose of my trip," he admitted to reporters en route to Tel Aviv, Reuters reported.
Carter said he will instead emphasize the accord imposes no limits on what Washington can do to ensure the security of Israel and U.S. Arab allies.
"Our ability to carry out that strategy is unchanged," Carter said aboard his plane, according to the Associated Press. "One of the reasons this deal is a good one is that it does nothing to prevent the military option -- the U.S. military option, which I'm responsible for."
The Obama administration reserves the right to use military force against Iran if necessary, he added, although the nuclear deal is intended to preclude that by resolving the issue diplomatically.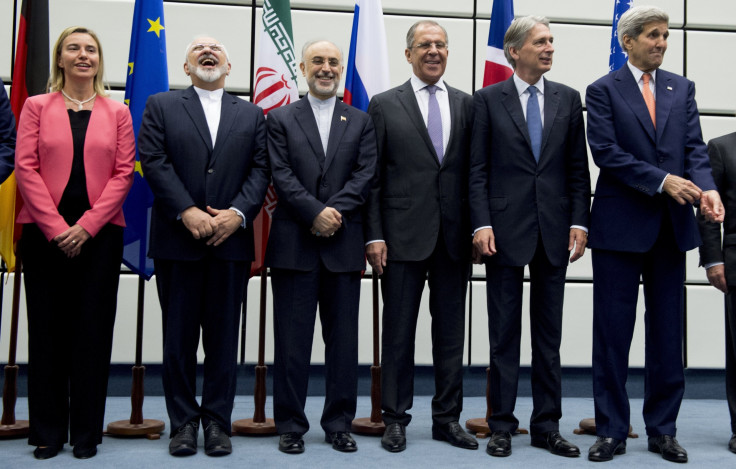 Meanwhile, the Obama administration Sunday sent the Iran nuclear agreement to Congress, the Voice of America reported. A congressional 60-day review period begins Monday, with some Republicans vowing to reject the deal. Lawmakers can vote to approve or reject the pact.
President Barack Obama has promised to veto any congressional attempt to kill the initiative, which is expected to be approved early Monday by the U.N. Security Council.
Carter, making the first visit by a U.S. Cabinet official to Israel since last week's landmark agreement to curb Iran's nuclear program, aims instead to move away from political tensions over the accord to more cool-headed, nuts-and-bolts discussions on deepening security ties.
Increased U.S. military aid to Israel is expected to be on the table, Reuters reported. But Israeli and U.S. officials have played down the prospects of any looming announcements.
Israel's Channel 2 reported Sunday that the U.S. is considering providing an extensive military package to Israel in the wake of the Iranian nuclear accord, the Times of Israel reported. Sources in Washington indicated they would provide the Jewish state with advanced weaponry and technology, apparently to compensate for the boost the deal will give Iran.
"Friends can disagree, but we have decades of rock-solid cooperation with Israel," Carter told reporters traveling with him.
Carter is scheduled to meet with Defense Minister Moshe Ya'alon on Monday and with Prime Minister Benjamin Netanyahu Tuesday before traveling to Saudi Arabia and Jordan to consult on the implications of the Iran deal and to assess progress in the regional campaign against the Islamic State.
His mission will not be an easy one.
The United States and Israel fundamentally differ on whether the Iran nuclear deal makes both countries safer. Obama says it does; Netanyahu says it does not.
Israel fears that Tehran's economic gains from a lifting of Western sanctions could boost Iranian-backed guerrillas in Lebanon and the Palestinian territories. It could also lead to an arms race with Arab states unfriendly to Israel.
Iranian Supreme Leader Ayatollah Ali Khamenei, the highest authority in Iran, did little to alleviate those concerns in a fiery speech marking the end of the holy month of Ramadan Saturday.
Khamenei said the nuclear deal would not change Iran's policy in supporting allies in Syria, Iraq, Bahrain, Yemen, Lebanon and among the Palestinians.
Obama has stressed that taking the threat of an Iranian nuclear weapon off the table increases the security of Israel, the United States and its allies. U.S. officials have also signaled they are not changing a longstanding U.S. defense strategy that is underpinned by the threat of a hostile Iran.
"Neither the deal nor everything else we're doing to advance our military strategy in the region assumes anything about Iranian behavior," Carter said.
"There's nothing in those 100 pages that places any limitations on the United States or what it does to defend ... its friends and allies including Israel."
Carter also cited the U.S. commitment to allies to guard against potential Iranian aggression.
A senior U.S. defense official, speaking on condition of anonymity, said Iran was likely to keep trying to take advantage of fragile states in the Middle East, saying: "I don't anticipate a shift in their activities."
Israel has a strong army, is believed to have the region's only nuclear arsenal, and receives about $3 billion a year in military-related support from the United States. That amount is expected to increase following the Iran deal, and Carter cited a range of security issues to discuss.
"We don't have any big package or announcement or thing to bring to the Israelis that we're bargaining over," the senior U.S. defense official said.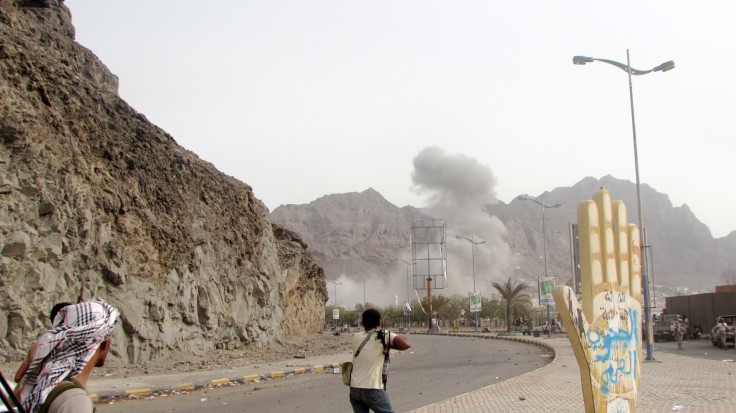 After Israel, Carter will head this week to Jordan and Saudi Arabia. Iran is the predominant Shiite Muslim power, hostile not only to Israel but to Washington's Sunni Muslim-ruled Arab friends, particularly Saudi Arabia.
Allies of Riyadh and Tehran have fought decades of sectarian proxy wars in Syria, Lebanon, Iraq and Yemen.
Saudi Arabia's Prince Bandar bin Sultan, a former head of the kingdom's intelligence services, wrote last week that the nuclear deal would allow Iran to "wreak havoc in the region."
But Saudi Foreign Minister Adel al-Jubeir signaled a willingness during a visit last week in Washington to discuss ways to strengthen security ties.
Carter said he aimed to work on advancing commitments made to gulf leaders in May when Obama hosted them at Camp David.
FOR FREE to continue reading
✔️ Unlock the full content of International Business Times UK for free
offer available for a limited time only
✔️ Easily manage your Newsletters subscriptions and save your favourite articles
✔️ No payment method required
Already have an account?
Log in
© Copyright IBTimes 2023. All rights reserved.