Asian American Students Are Targeted by Bullies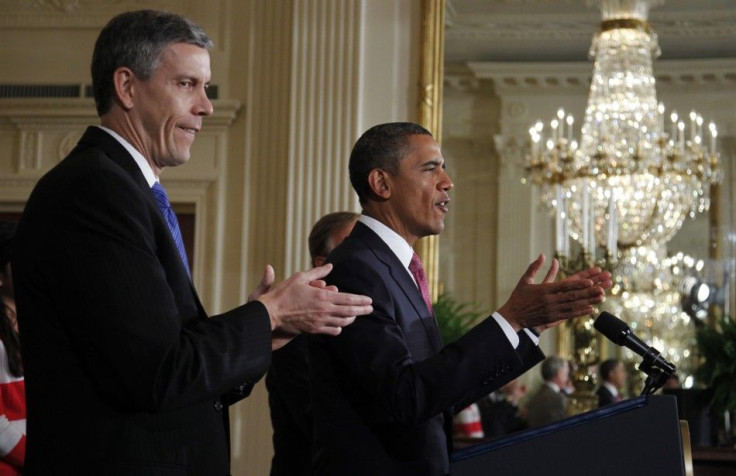 School is hard enough for any American student in this age of cyber-bullying, but a new study shows that Asian American teenagers have it much worse than their peers from other ethnic backgrounds.
Asian American teenagers are three times as likely to face web-based taunts and more than 20 percent more likely to face classroom bullying than many of their classmates, according to 2009 data and 6,500 interviews the U.S. Justice and Education departments conducted with students between the ages of 12 and 18. The numbers were reported by Agence France-Presse (or AFP), which obtained preliminary access to the study from an anonymous government researcher.
A whopping 62 percent of Asian American students surveyed reported being bullied once or twice a month, while 18.1 percent of whites faced similar taunting. In the classroom, 54 percent of Asian American teens reported being bullied, compared with 31.3 percent of white students, 34.3 percent of Hispanics teens and 38.4 percent of their African American peers.
The researcher told AFP that further review will be necessary to determine why there is such a discrepancy between the various ethnic groups.
But New York State Assemblywoman Grace Meng, a Chinese American democrat representing a heavily Asian American district in the New York City borough of Queens, said that in her personal experience, Asian American youths have long been particular targets of bullying. She said the issue concerns her as a member of that community.
Asian families and Asian kids, when we were growing up, sitting around the dinner table we were raised to be quiet and not to talk back to our siblings or our adults, she said. So that's another reason why a bully might target a kid that they think won't fight back, and often that's a stereotype of Asian American kids, and that's just my un-scientific view.
U.S. Education Secretary Arne Duncan agreed with Meng's view that the results are disconcerting.
This data is absolutely unacceptable and it must change, he said, according to AFP. Our children have to be able to go to school free of fear.
Meng said she knows the pain bullying can cause for Asian American youths.
Other kids can be really mean and people would often point at Asian American kids and say 'you like fried rice or egg rolls' or 'can you do karate?' she said. As an adult it doesn't bother you but as a kid it can really harm you to have kids saying things like that to you.
© Copyright IBTimes 2023. All rights reserved.