Asian Dairy Demand Lifts Milk Prices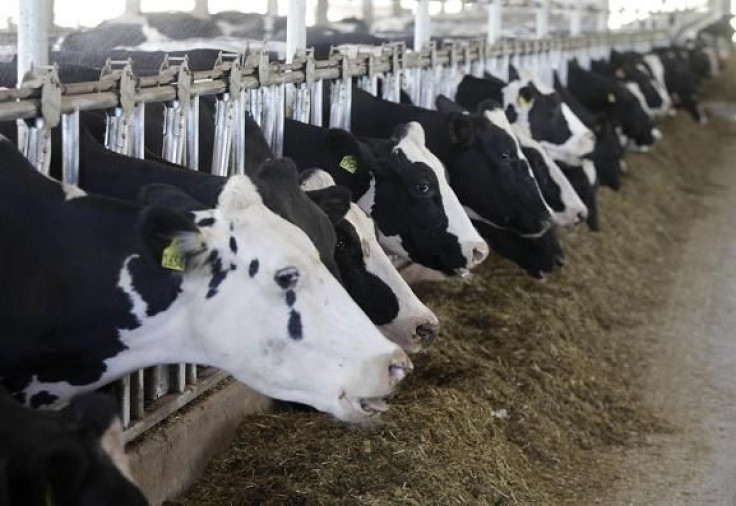 Demand for milk within Asian countries, particularly China, has led to spikes in milk prices in the relatively small $1.8 billion milk futures market, reports the Wall Street Journal.
That has translated into higher prices for global buyers of milk contracts, like big dairy processors and companies, but has also led to slightly higher U.S. retail prices for milk. Government data shows retail milk prices rose 1.5 percent in January from a year ago, with forecasts for price hikes of 3.5 percent this year.
Traditionally the U.S. has competed with milk exporter New Zealand as a major player in the global milk trade. But drought in New Zealand has curbed that budding market this year, so U.S. milk exports to Asian countries have risen.
"What we've seen in futures over the last two months in the sharpest upward move I've ever seen," said analyst Eric Meyer of brokerage High Ground Trading to the Journal. He has followed milk futures since 2001.
U.S. dairy exports grew 19 percent in volume in January from a year ago, according to the U.S. Dairy Export Council. January exports alone were worth $584 million, after a record 2013 for exports.
U.S. market share among global exporters also grew in 2013, inching up 3 percent. U.S exports have expanded annually and consistently over the past decade, and now the United States ships 16 percent of its milk production overseas, up from 6 percent a decade ago.
China has been a key buyer of milk powder supplies, even after a 2008 milk powder scandal that sickened 300,000 people.
Dairy farmers in the U.S. have benefited from the boom. They received 24.7 cents per pound on average for milk in February, up 27 percent from a year ago, U.S. Department of Agriculture (USDA) data shows.
"Every drop of milk we can squeeze out right now is profitable," New York state farmer Skip Hardie told the Journal.
New Zealand remains the world's biggest milk exporter. Earlier this year, U.S. regulatory body the Commodity Futures Trading Commission allowed U.S. investors to buy New Zealand milk products on the NZX Dairy Futures Exchange, amid heightened interest in the country's dairy trade.
© Copyright IBTimes 2023. All rights reserved.