Asian Stocks Gain On German Optimism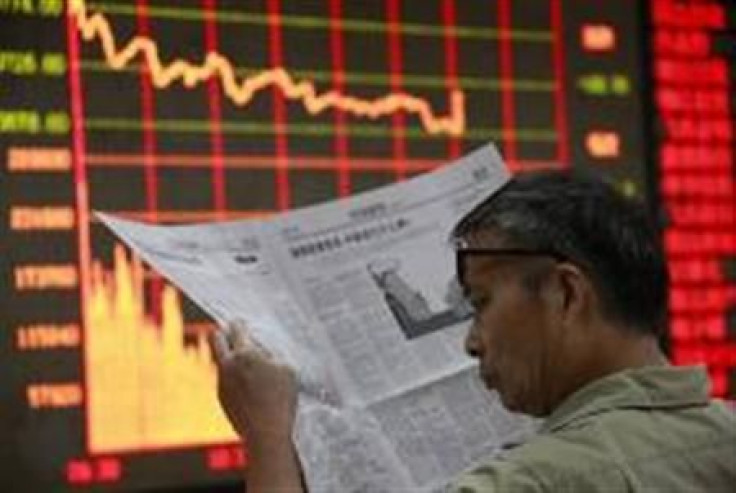 Most of the Asian markets rose Tuesday as investor sentiment turned positive amid hopes that Germany will step up measures to alleviate the debt burden lingering over the euro zone.
Japan's Nikkei Stock Average rose 0.60 percent or 52.44 points to 8778.73. Among major gainers were Tosoh Corp (3.51 percent), Sharp Corp (2.21 percent) and Toyota Motor Corp (0.60 percent).
The Chinese Shanghai Composite marginally fell 0.06 percent or 1.30 points to 2153.62. Hong Kong's Hang Seng was up 0.32 percent or 64.49 points to 20063.21. Among major gainers were Sands China Ltd (3.81 percent) and Esprit Holdings Ltd (3.71 percent).
South Korea's KOSPI Composite Index rose 0.19 percent or 3.54 points to 1889.42. Shares of LG Electronics Inc dropped 0.15 percent and those of Hyundai Motor Co rose 1.50 percent.
India's BSE Sensex was up 0.23 percent or 40.87 points to 17453.83. Major gainers were Infosys (1.35 percent), DLF Ltd (1.18 percent) and Voltas Ltd (1.07 percent).
Market confidence was lifted to note that Germany will support the move by the European Central Bank to buy bonds. Last week, the ECB said that it might buy Spanish bonds if the government first applied for the European Financial Stability Facility (EFSF) support.
On Monday, German Chancellor Angela Merkel's government indicated that it would approve the plan of the ECB by which the countries would accept the conditions set out by the EFSF and then the central bank would buy the bonds.
The ECB has said that relevant committees within the Bank would design the appropriate modalities for bond purchases in the coming weeks, suggesting that the whole thing could get the go-ahead in just a few weeks' time. EFSF bond purchases require the explicit agreement of all member states, including ratification by the German Parliament.
The EFSF has 218 billion euros left after paying 30 billion euros ($40 billion) to Spanish banks. The EFSF has already promised 70 billion euros to the Spanish banking sector should it require it. Once the European Stability Mechanism (ESM) has been ratified, a total of 400 billion euros will be available.
Any ECB purchases will come on top of this. But the bank has stressed that it will only buy bonds to help the transmission of monetary policy, presumably fearing accusations that it is engaged in the monetary financing of deficits.
© Copyright IBTimes 2023. All rights reserved.
FOLLOW MORE IBT NEWS ON THE BELOW CHANNELS