Assad Regime Drops Chlorine Barrel Bombs As Jabhat al-Nusra, Rebels Battle For Idlib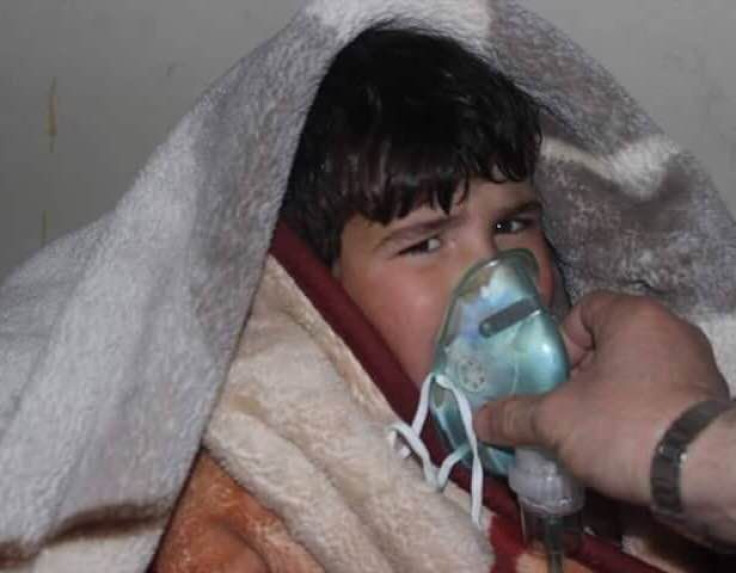 People in Idlib governorate in northwestern Syria are used to barrel-bomb attacks. After four years of civil war, the indiscriminate bombings with barrels full of explosive dropped from helicopters are nothing new. But the bombing Tuesday in the center of Binnish, a town just outside the city of Idlib, was different. People ran to the shelters built in the basements of their homes, but that didn't save them. The bomb was filled with toxic chlorine gas, a substance so heavy it sinks to a building's lowest level and seeps into the shelter. About 20 minutes later a second barrel bomb fell on the neighboring town of Qminas.
Syrian President Bashar Assad's forces are the only faction in the country with an air force, making it likely it was they who carried out the chemical attack, according to volunteer rescue organization Syria Civil Defense. Members of the group's branch in Idlib were at the scene in Binnish and could smell the chlorine.
"In the middle of the city of Binnish there are families, with women and children. It was in the middle of the city, so there is nowhere else to go," said Ola Suliman, spokesperson for Syria Civil Defense and member of MayDay Rescue, an international organization supporting volunteer rescue efforts in war zones. "The barrels cannot be targeted, because they are freely dropped. So they just drop it on the city and it hits wherever it hits."
"The reason why the regime is bombing those areas heavily is because the rebels are now attacking Idlib city to liberate it from the regime," Suliman said. "So the regime is responding by bombing the civilians with chemical barrels."
International Business Times was not able to independently verify these reports, but did obtain several photos of children suffering symptoms akin to those of a chlorine attack. The group claimed the photos were from Tuesday's attack.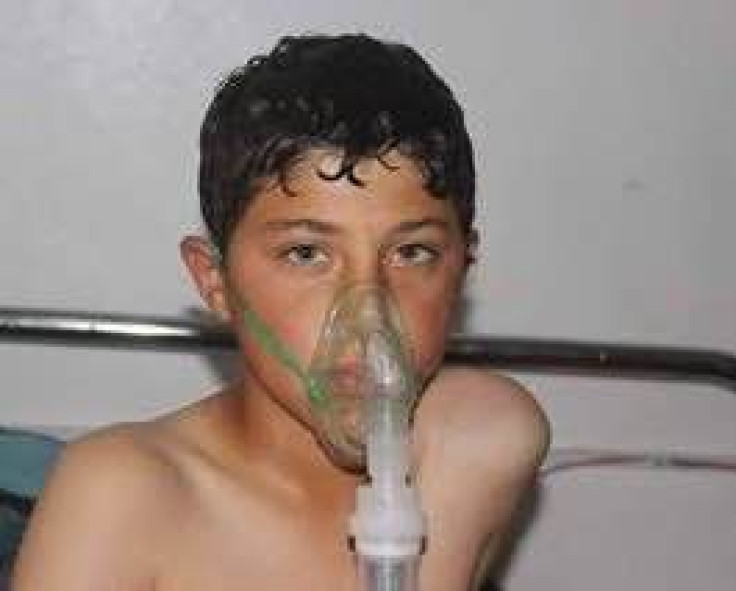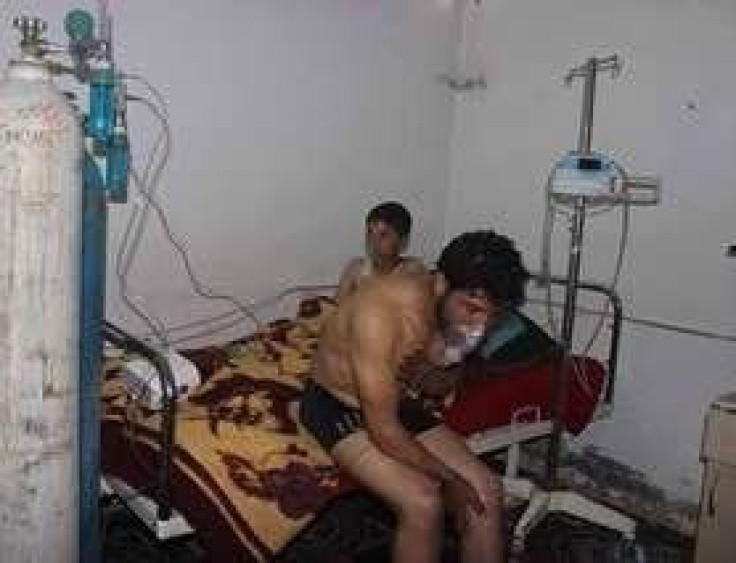 Roughly 30 people were injured in the attack in Binnish, many of them women and children, with symptoms that varied from nausea to the inability to breathe. The feeling of suffocation is a common symptom in chlorine attacks and is always much worse in children. Doctors have yet to confirm the number of injuries in Qminas. A third attack was also reported, but Syria Civil Defense has not yet confirmed.
The Assad regime surrendered most of its chemical weapons last year after a gas attack in Ghouta that killed hundreds of civilians, many of them children. However, chlorine is not banned under the Chemical Weapons Convention as it can be used as a cleaning agent; it is also easily produced. Chlorine can be used as a weapon in concentrated quantities. Symptoms of chlorine attacks include teary eyes, a burning feeling in the throat, the sensation of suffocation and a headache.
Assad's forces have been under attack by a coalition of rebel groups aligned with al Qaeda-affiliate Jabhat al-Nusra, called the Army of Conquest. Islamist rebel groups Ahrar al-Sham and Suqor al-Sham Monday merged forces to fight the regime, becoming one of the most effective rebel factions with access to roughly 15,000 fighters around the country, according to the Brookings Institution. Islamist rebel group Jund al-Aqsa is also reported fighting the regime in Idlib, along with forces from Jabhat al-Nusra.
Rebels Tuesday carried out at least five suicide attacks on regime checkpoints in Idlib. Nusra reportedly launched an attack using a U.S.-provided TOW missile, which it seized from formerly U.S.-backed moderate rebel group Harakat Hazm when the latter dissolved last month. Militants also claimed they captured five regime soldiers during battles in Idlib.
The battle for Idlib was ongoing as of Tuesday night, and some feared continued rebel and regime fighting on the ground would result in additional air attacks in civilian areas.
"Barrels containing chlorine is the new thing that the regime is using in Idlib. It's ongoing," Suliman said. "As the time advances, I think we will see more of that tonight. There have been rumors around Idlib that there are more coming."
© Copyright IBTimes 2023. All rights reserved.
FOLLOW MORE IBT NEWS ON THE BELOW CHANNELS