Asteroid Hunters Wanted: NASA Asteroid Grand Challenge Contest Sets $35,000 In Prizes For Citizen Scientists [VIDEO]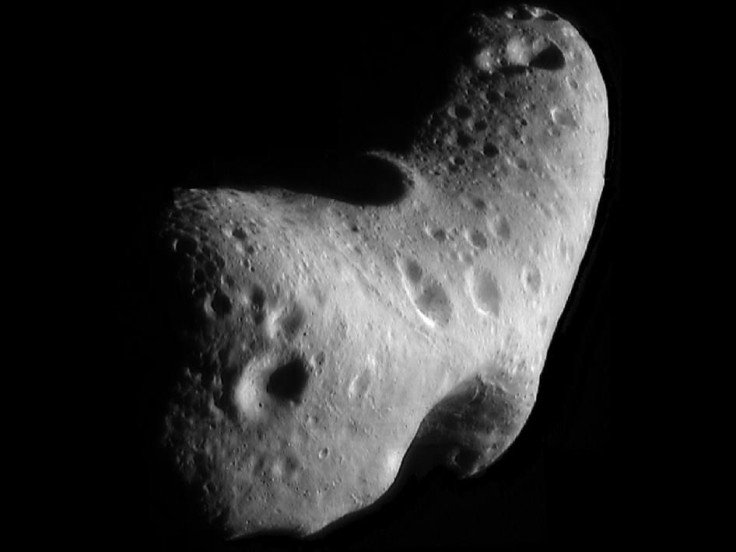 Calling all citizen scientists, NASA wants you to take part in the Asteroid Grand Challenge Contest. The space agency has set up $35,000 in rewards for improved asteroid-hunting algorithms.
The first Asteroid Grand Challenge Contest begins on March 17 and those wishing to participate can create an account and learn more about the contest here. According to the "Create Marathon Match Problem Statement" homepage, the contest is looking for an algorithm that can improve Near-Earth Object (NEO) detection and "reject false positives from a list of asteroid detections." The first place prize is $1,500, with a $300 reliability bonus, and the second place prize is $750.
Jason Crusan, NASA Tournament Lab director, said in a statement, "For the past three years, NASA has been learning and advancing the ability to leverage distributed algorithm and coding skills through the NASA Tournament Lab to solve tough problems."
Citizen scientists participating in the contest must create an algorithm based on four images of the sky, from ground-based telescope. According to NASA, "The winning solution must increase the detection sensitivity, minimize the number of false positives, ignore imperfections in the data, and run effectively on all computer systems."
Improving NEO detection will lead to earlier detection of a potential threat. NASA's asteroid initiative will not only enhance asteroid detection but creates public awareness and leads to new partnerships and resources.
NASA is teaming up with Planetary Resources, Inc., an asteroid mining company, is for the contest and Chris Lewicki, President and Chief Engineer of the company, said in a statement, "Current asteroid detection initiatives are only tracking one percent of the estimated objects that orbit the Sun. We are excited to partner with NASA in this contest to help increase the quantity and knowledge about asteroids that are potential threats, human destinations, or resource rich."
NASA's asteroid initiative includes plans for a redirect mission as well as a future mission to capture a near-Earth asteroid and collect samples. The Grand Challenge is the space agency's attempt to discover all potential asteroid threats. The first contest ends on April 2 with the next contest scheduled for April 4.
A video discussing NASA's Asteroid Grand Challenge can be viewed below.
© Copyright IBTimes 2023. All rights reserved.