Asylum-Seekers Seeking To Reach Australia Drown Off Coast Of Indonesia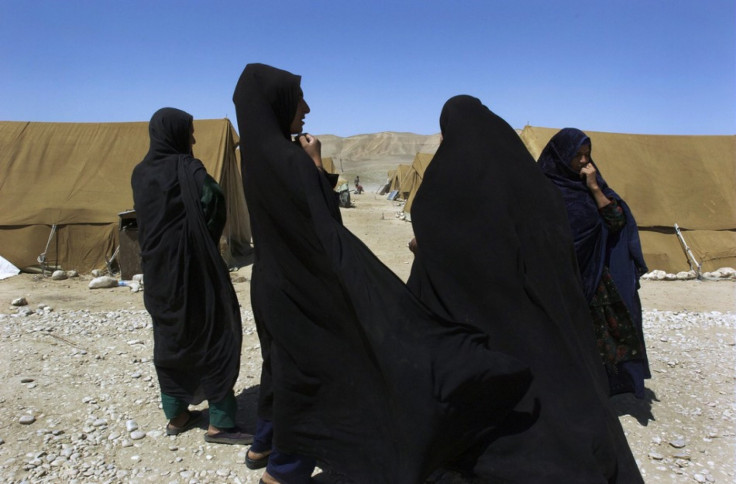 An unseaworthy boat with more than 150 asylum-seekers sunk off the coast of Indonesia on Wednesday while seeking to reach the shores of Australia.
A massive search and rescue operation primarily by Australian authorities has managed to pluck 55 survivors out of the sea, but many more are still missing and presumed drowned as critical hours for rescue have passed.
Up to 150 refugees, including women and children, are believed to have been on board the boat, described by The Australian newspaper as "the people-smuggler's vessel."
The crucial first hours in the search-and-rescue operation began when Australian officials alerted Indonesia's national search-and-rescue organization, Basarnas.
The initial hours of the search proved unsuccessful due to poor weather conditions, but picked up speed when at least seven ships and an Australian air force plane joined in on Thursday.
A merchant vessel found the first six survivors about 3.30 am on Thursday -- a group of Afghan men who told the rescuers that there were also women and children on the boat.
Australian Home Affairs Minister Jason Clare told reporters: "They will try and [save] as many people from the sea as they can. People can survive in the sea for 36, maybe 48 hours. That's why so many vessels are headed to the scene."
The 48-hour limit is coming to an end, but it appears that the search will continue as long as there is a slim chance of finding more survivors.
Clare added: "We have grave fears for a lot more. Potentially dozens and dozens haven't survived. Don't underestimate how difficult this task is; don't underestimate how big the sea that we're searching is."
The emergency was the latest in a long line of troubling incidents caused by the growing number of refugees -- from countries including Afghanistan, Iran and Sri Lanka – who are attempting dangerous sea voyages from Indonesia to Australia.
About 300 asylum-seekers have died trying to make the journey to Australia since December alone.
Australia has been struggling with the asylum issue -- placing it high among the agenda of both the politicians and the public.
A new controversial policy was introduced by the Labor government of Prime Minister Julia Gillard just two weeks earlier to re-open offshore processing camps for asylum-seekers in Nauru and at Australia's nearest neighbor, Papua New Guinea (PNG).
These offshore facilities -- which have the authority to deport and detain refugees -- were closed in 2008.
Gillard once said that "the processing and detaining of asylum seekers on Pacific islands... [is] wrong as a matter of principle"
However, in June, when two unseaworthy boats sunk within one week off Christmas Island, Australia's parliament resumed the debate, and eventually passed the aforementioned legislation.
Independent MP Andrew Wilkie condemned the offshore processing legislation, labeling it a return to the unscrupulous policies of the past.
''This is very disappointing,'' he told Australia's ABC radio. ''The Howard-era Pacific Solution [referring to the immigration policies of former Prime Minister John Howard] was deeply unethical and it was arguably illegal."
The new policy will begin in September, but meanwhile the rush is on. More than 1,900 people have arrived in Australia in August - the highest monthly total on record - in hopes of accelerating a refugee claims process that can take years.
More than 7,600 asylum-seekers have arrived in this year, almost doubling the total for all of 2011.
In addition to re-opening the offshore processing camps, however, Australia is also increasing its refugee intake from 13,750 to 20,000 a year, hoping to bring down the high casualty rate caused by shipwrecks of smuggling boats.
Gillard said the move to increase refugee numbers sent a clear signal.
''Message number one, if you get on a boat, you are at risk of being transferred to Nauru or PNG. But message number two, if you stay where you are then there are more resettlement places available in Australia," she said.
''People who arrive by boat will get no advantage. It's not worth the risk to life and it's not worth the money, because there is absolutely no benefit to getting on that people-smuggler's boat.''
However, the International Federation of Iranian Refugees believes the new policy will not deter people from boarding these ill-equipped vessels. It insists that Canberra has an obligation to protect those seeking asylum and should not be deporting them.
"You're talking about desperate people. They're fleeing from persecution. In spite of all this, they would still risk their lives getting [on a] leaking boat to be able to get a safe place... to get re-settled," the federation's spokesman explained to BBC.
© Copyright IBTimes 2023. All rights reserved.