Atheists Persecuted In Many Muslim Countries: Report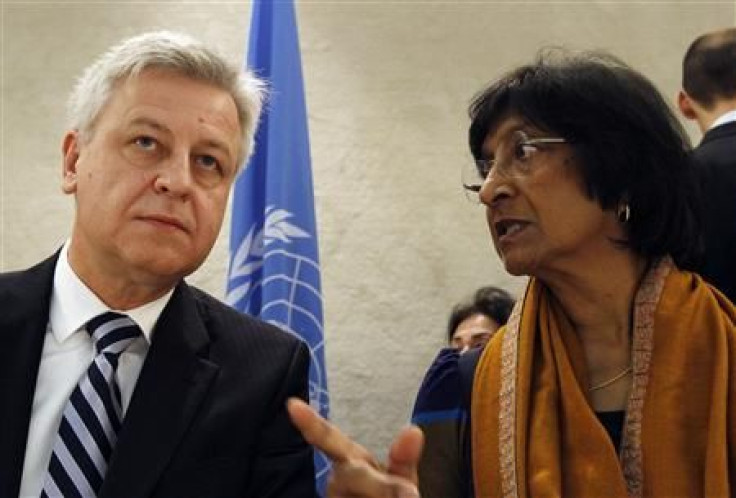 A new report presented by the International Humanist and Ethical Union to the U.N. Human Rights Council for consideration on Monday, detailed stories of abuse and discrimination that atheists around the world face, particularly in Muslim countries.
The document says that "atheism is explicitly or effectively outlawed in many states, where people are forced to adopt a religion … or where leaving a religion, in particular Islam, is itself criminalized," the IHEU press release said.
The criminalization of atheism is contrary to Article 18 of the Universal Declaration of Human Rights, the report argued, which protects "the universal human right to freedom of thought …[and] the freedom of conscience of every human being."
The report called out Afghanistan, Iran, the Maldives, Mauritania, Pakistan, Saudi Arabia and Sudan as countries who dole out severe punishments for those who refuse to acknowledge the existence of a higher power.
"Atheists can face the death penalty on the grounds of their beliefs. In several countries legal measures effectively criminalize atheism, criminalize the expression and manifestation of atheist beliefs, or result in systematic discrimination against atheists and those who reject religion," the report says. It also pointed out that "compulsory religious registration" occurs in Indonesia and Jordan, while in Iran residents must declare their faith to be one of the four officially recognized religions in order to claim certain legal rights or be able to enroll in university.
Countries like Egypt also monitor online social networks, and between 2011 and 2012 the number of prosecutions for "blasphemy" rose sharply, IHEU said.
Bangladesh, Bahrain, Kuwait, Tunisia, and Turkey also made the IHEU's list of countries that were vigorously going after online "blasphemers."
The UNHCR began its 22nd session on Monday. The IHEU says that it represented 120 Humanist organizations in 45 countries.
© Copyright IBTimes 2023. All rights reserved.
FOLLOW MORE IBT NEWS ON THE BELOW CHANNELS