Athletes Use New Social Media Platform, P2F, to Connect with Fans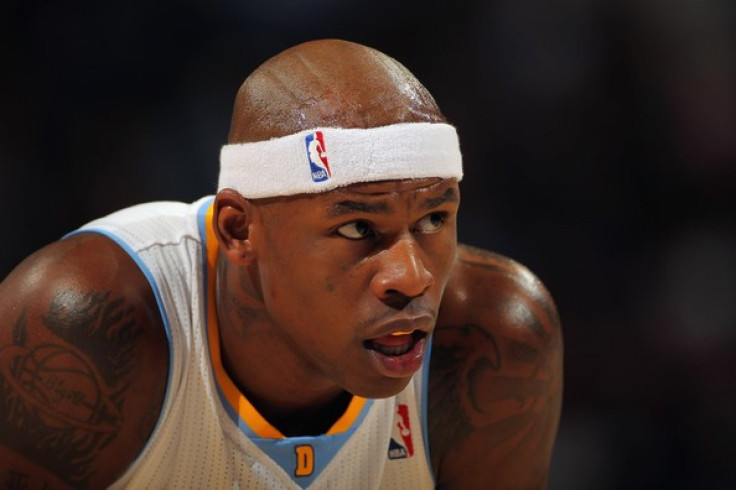 Social media has exploded over the past couple of years, as Web sites such as Twitter and Facebook gain increasing popularity by the day.
Twitter was created just six years ago, but already has 140 million users around the globe.
Facebook is even more popular, with close to one billion people having an account on the Web site. On May 17, Facebook went public, and was valued at $104 billion, making it the most profitable newly listed company of all time.
It's not just the general public that's getting involved with these Web sites. Many celebrities, including professional athletes, are increasingly involved in the world of social media.
They use these sites to promote themselves and interact with their fans.
Shaquille O'Neil is currently the most popular current or retired American athlete on Twitter. He has close to six million followers. International soccer star Kaka leads all sports figures with over 11 million followers.
However, for some athletes, being on Facebook and Twitter isn't enough. Some have decided to join new companies with the goal of expanding their brand.
One such company is Players 2 Fans.
Players 2 Fans, or P2F, is a sports entertainment media company with a focus on the sports industry. It describes itself as offering members, who are professional athletes, with the opportunity to grow their social fan base and allow die-hard fans, looking for an open-forum to speak their mind, share information and converse with each other in one outlet.
CMO Ali Abdullah says that P2F will give athletes a much larger platform than Web sites such as Twitter or Facebook.
Fans will receive an inside look into players and who they are, explained Abdullah. The CMO said fans will hear directly from the athletes, instead of a public relations person or an assistant.
Many athletes have verified Twitter accounts, but aren't often active with it, and have other people tweet for them. P2F promises to make sure that its clients are active in engaging with the public.
Fifteen athletes are currently signed to the company, including NBA players Dahntay Jones and Al Harrington, NHL player Sean Avery and skateboarder Nate Principato.
Brooklyn Nets guard Anthony Morrow is also working with P2F. Morrow has over 51,000 Twitter followers, but felt he had to do more in terms of social media.
It's easy to show the 'off the court' Anthony and who I really am, said Morrow.
Instead of simply responding to someone's comment on Twitter or Facebook, P2F is looking to help fans connect to players in a more personal way. The site will allow fans to speak with players through chat rooms and live streaming videos.
It will allow for true engagement between fans and players, better than retweeting, sad Abdullah.
Since joining Players 2 Fans, Morrow has been involved in a couple of different projects. P2F teamed up with Funny or Die to shoot several videos, including one that ended with Morrow pushing a reporter.
The video, which was staged, went viral, and brought Morrow a lot of recognition. The videos that P2F did with Funny or Die totaled more than 3.2 million views combined. It's partnerships like this that give the players involved a bigger platform than most social media Web sites.
Abudllah says the videos allow the players to make revenue, develop their image, and show the public their unique abilities.
Getting involved with a social media company also helps players avoid the pitfalls that can come with using Twitter or Facebook. Several athletes have gotten into trouble with their leagues because of a message they've out sent out while using their account.
The Knicks J.R. Smith was fined $25,000 after tweeting a lewd photo of a woman in March. Morrow said he tries to make sure he doesn't put himself in similar situations.
Good common sense will prevent you from tweeting nonsense, not to mention the $10,000 fine the league will fine you, said the Nets guard.
According to Abdullah, Players 2 Fans hopes to be involved with 80 retired or current athletes this time next year. The P2F Web site is scheduled to launch in July.
Players 2 Fans likely won't be the only new site trying to revolutionize the world of social media. Athletes have become very aware how important is for them to use the internet to expand their brand, and the leagues as a whole are doing their part to utilize the web.
The NFL, NBA, MLB and NHL have over 12.3 million followers combined on the official twitter accounts for each sport.
It's unknown how big of an impact a company like Players 2 Fans will eventually have, but Morrow thinks it's important for athletes to align themselves with such a site when using social media.
In this day and time it's very important and extremely helpful, but it has to be used in the right manner. Social media is what you make it.
FOR FREE to continue reading
✔️ Unlock the full content of International Business Times UK for free
offer available for a limited time only
✔️ Easily manage your Newsletters subscriptions and save your favourite articles
✔️ No payment method required
Already have an account?
Log in
© Copyright IBTimes 2023. All rights reserved.