Atletico Madrid Transfer News: Los Indios Rejects Manchester City Bid For Baby-Faced Assassin
KEY POINTS
Atletico Madrid shuns huge offer by Manchester City for Jose Gimenez
Los Indios unwilling to part with magnificent player like Gimenez
The Luis Suarez deal boosts Atletico Madrid's roster
Manchester City has its eyes on several players, but sealing a deal for them is the hard part. The latest setback in the Sky Blues pursuit is Jose Gimenez of Atletico Madrid. Despite dangling a massive $99 million offer, Los Indios opted to retain the baby-faced assassin with club president Enrique Cerezo sounding off they want to keep magnificent players.
"We did receive the offer," Cerezo said to El Transistor. "But Gimenez is a magnificent player and we are interested in having magnificent players in the team."
Gimenez, who recently tested positive for the coronavirus, joined Atletico Madrid in 2013 from Danubio. He blossomed since then, becoming a regular fixture for Diego Simone.
Given his performance, City seemed bent on taking him in even if it came at a hefty price. South American football expert Tim Vickery believes Gimenez would have been a great addition to City although he remains cautious about whether the 25-year-old can blend in well with Pep Guardiola's system, Sky Sports reported.
"He has perhaps never operated in a team that is as attack-minded as Man City. Both with Atletico Madrid and Uruguay he is with more reactive teams so this would be a challenge for him but there aren't many better young centre-backs around in the world," Vickery said. "I think it would be a costly piece of business for Man City, but a very good one."
Atletico is gearing up for a new campaign that will start on Sunday against Granada. They finished third last season in La Liga and are hoping to do better this time around. But aside from Gimenez, another key addition to the club is Luis Suarez.
After some period of uncertainty, Suarez has finally found a new home. After being told he was not part of FC Barcelona's future, the 33-year-old was linked to several teams. All that came to a close when Atletico reached an agreement for his transfer. He will take the place of Alvaro Morata who was loaned to Juventus – ironically a club that was believed to be close to signing Suarez.
"FC Barcelona would like to publicly express their gratitude to Luis Suárez for his commitment and dedication and wishes him all the best for the future," read an official statement from the FC Barcelona website.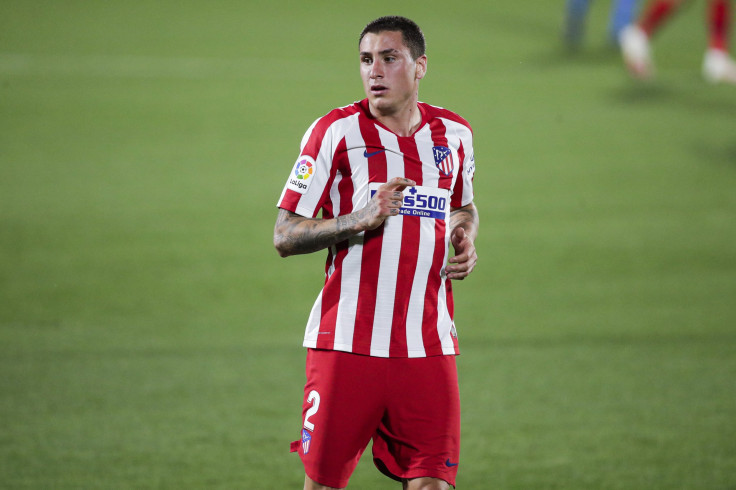 © Copyright IBTimes 2023. All rights reserved.