August 2015 US New Auto Sales: Americans Shrug At Global Market Volatility, Buy Cars At The Highest Pace In A Decade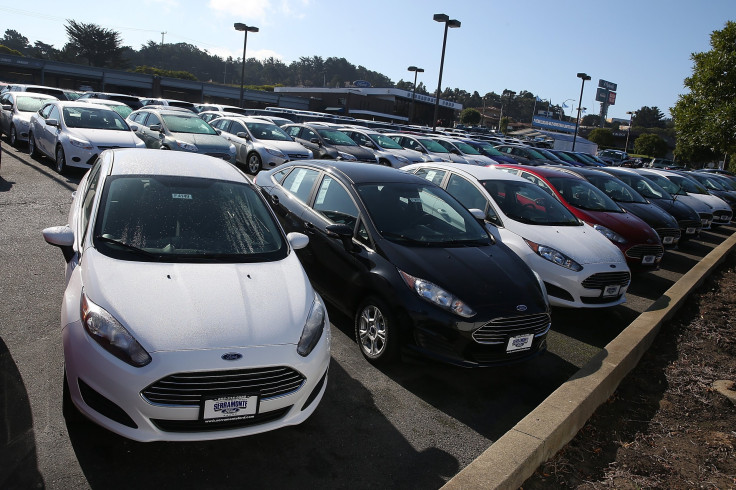 The volatility in global markets that began after China's Aug. 11 surprise devaluation of the yuan had virtually no impact on U.S. new auto sales last month. Americans bought more new cars, pickup trucks and SUVs than expected in August, pushing a key monthly measurement to its highest level in since 2005, manufacturers' sales data released Tuesday showed.
"Trends are largely consistent with the first part of 2015 despite global economic concerns at the end of the month," said Stephanie Brinley, senior analyst, IHS Automotive. "So far, consumer confidence appears to remain strong and fundamentals are holding for a solid 2015."
Though Honda, Toyota, Nissan and General Motors reported lower sales compared to August 2014, the dips were expected because of the timing of the upcoming Labor Day weekend sales event, which was counted in August 2014 but will be credited to September this year. Some forecasts expected as much as a 4 percent drop in total U.S. new-auto sales, but instead the drop was about 1 percent, to nearly 1.6 million vehicles.
The seasonally adjusted annualized rate (SAAR) -- a running 12-month sales estimate used to measure consumer confidence and the health of the auto industry – hit 17.5 million, well above the 17.3 million estimate of analysts polled by Thomson Reuters and the highest monthly SAAR since July 2005. This puts the U.S. auto market in line to top 17 million annual cars sales this year, for the first time since 2001.
"All of the economic fundamentals that we look at, including job growth, disposable income and fuel prices, are in good shape and that should keep sales strong," said Kurt McNeil, head of U.S. sales for General Motors.
Among the world's largest automakers, which include Hyundai/Kia and Volkswagen Group, Ford Motor and Fiat Chrysler Automobiles (FCA) posted strong gains on demand for Ford's pickup trucks and recently introduced SUVs and FCA's Jeep brand, which has been on a roll for most of the past year.
Toyota and Honda saw significant drops on lower demand for their core sedans though the declines were lower than expected. Smaller players like Jaguar Land Rover and Volvo Cars saw double-digit gains on their fresh SUV and crossover offerings.
© Copyright IBTimes 2023. All rights reserved.